We all know the amazing benefits of greek yogurt, full of protein and probiotics and matcha it's also packed with many benefits. This is a super easy way to vary the typical taste of yogurt having a powerful and nutritious breakfast!
We buy Greek yogurt with honey, but if you have plain yogurt you can add one or two teaspoons of honey and add 1/2 to 1 teaspoon of matcha (the highest quality powdered green tea available). I personally add 1/2 teaspoon, I suggest you go testing 1/4 teaspoon at a time because depending on the quality of the matcha, the flavor can be quite intense.
For the topping you can add granola, raspberries or bananas and honey.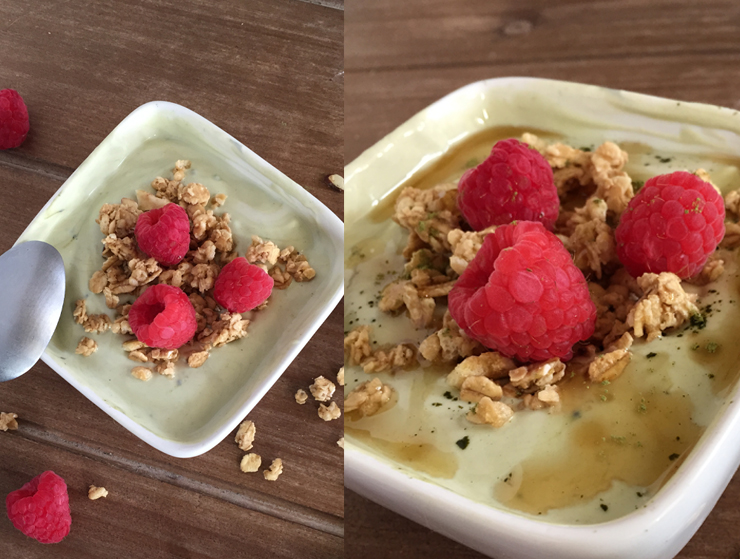 If you want to learn about the benefits of matcha I recommend you to visit Easy healthy smoothie , they have a post with lots of info plus five matcha Smoothies recipes to Lose Weight and Boost Your Health!