Having a baby away from all your family and friends, can be a big challenge, there are so many things to share and celebrate during this time… Lots of friends and family wanted to celebrate our baby girl but we couldn't travel to our hometown during my pregnancy, nevertheless we received constant messages, gifts and really nice details from all of them. So I wanted to find a way to thank them and share a special day receiving tips, games and all the fun stuff you usually have at a baby shower.
So I organized a virtual celebration, the main piece was the invitation/ thank you box, which we sent about 1 month before the baby shower. It included cookies, thank you note, photo booth props, advice and predictions mad libs and the invitation to a video conference (everyone the same day but different time).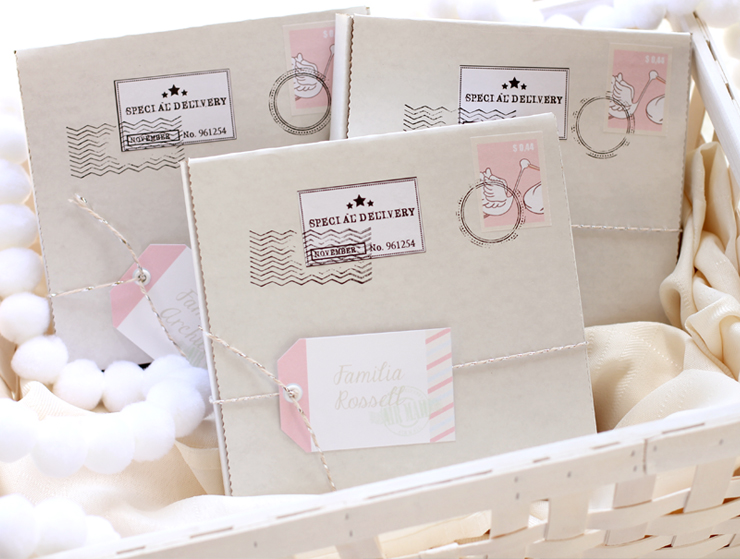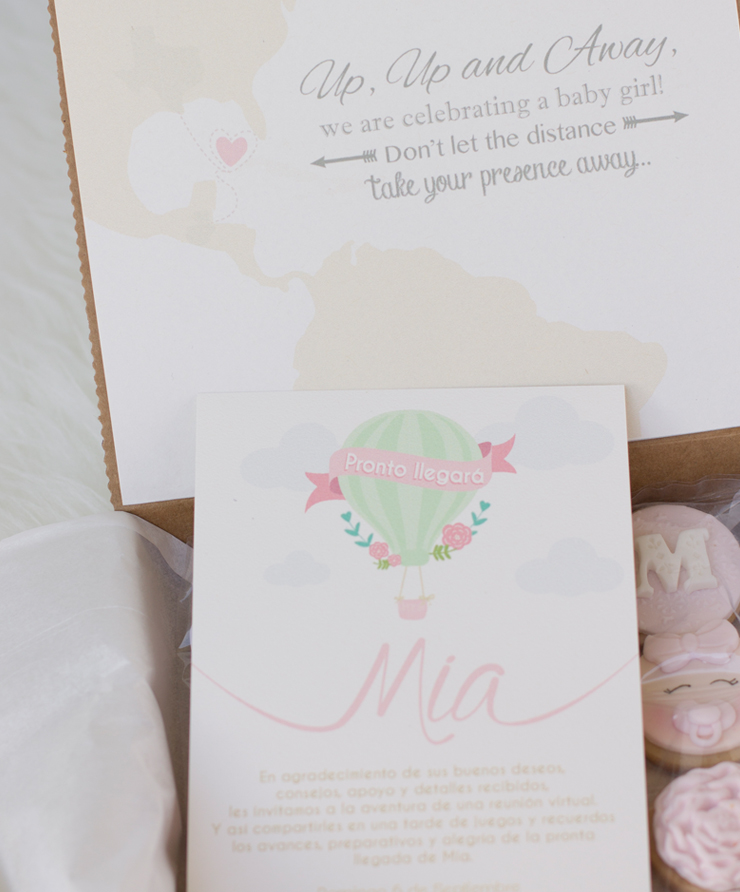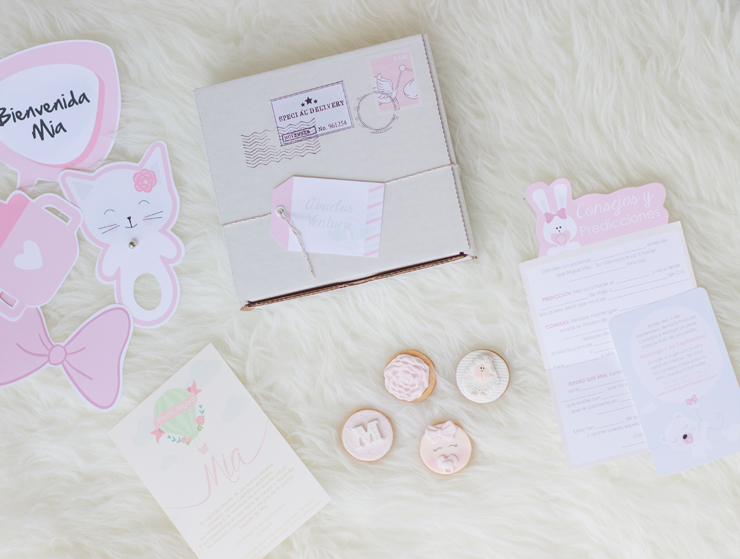 We also invited some friends we have in town for a short brunch before the video conferences, Instead of the "baby shower in a box kit" we gave them the invitation in a envelope with the same box design.
As a party stylist I wanted to decorate and dress up our house for that special day. For the design inspiration I blended the phrase "Up Up and away" (hot air balloons, sky, clouds, tassels, etc) with our nursery decorations (Furry white animals). I also made a mix of the color palettes from the nursery and the Up up and away theme using white, pink, mint and light blue.
I styled a small dessert station that included vanilla bean cupcakes, donut holes, white chocolate mousse and sugar cookies.
As I mention before we had a quick brunch before the video conferences. My amazing husband prepared some delicious appetizers (Mini quiches, Pear and ricotta crostinis and Cucumber & herb triple deckers)
We also had a drink station, with strawberry lemonade, Iced coffee and flavored water.
With our friends at the brunch and with each virtual guest, we share our excitement of having our baby girl soon, we took pictures with the photo booth props, we received their predictions and advises and most important we had a great time with the people we love.
My favorite Item was the advice and predictions activity, it was an emotional and funny moment at the same time. I also made a calendar on our kitchen chalkboard to keep track of all the birthday predictions, which everyone is constantly on the look to find out who will win the prediction.
Printables and cookie favors can be found here.
Save