To make the felt animals you will need:
White and pastel pink felt sheets
Fiberfill
White, black and soft pink thread
4mm black round glass bead (one for bear's nose)
2.2mm, matte black glass seed beads (six for eyes)
6mm bell
Pink with white polka dots ribbon
Powder blush
Download and print the free animal template. Cut and trace the templates on the white or pink felt. Cut all the pieces with sharp scissors, draw with pencil eyes and details that you will need to sew using black, and sew black stitches on top.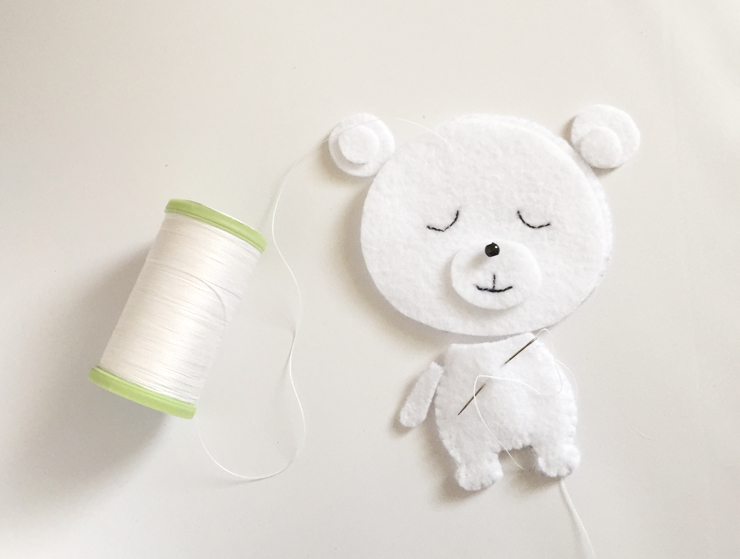 Using a q tip make the blush on the faces. Sew invisible stitches with white thread for the body and before you close them fill them with Fiberfill.
Paste accents and accessories with glue gun.
To make the mobile you will need:
Paint the hoop and the round wood bead and let it dry. With a glue gun attach the pom pom garland to the mobile's arm bracket.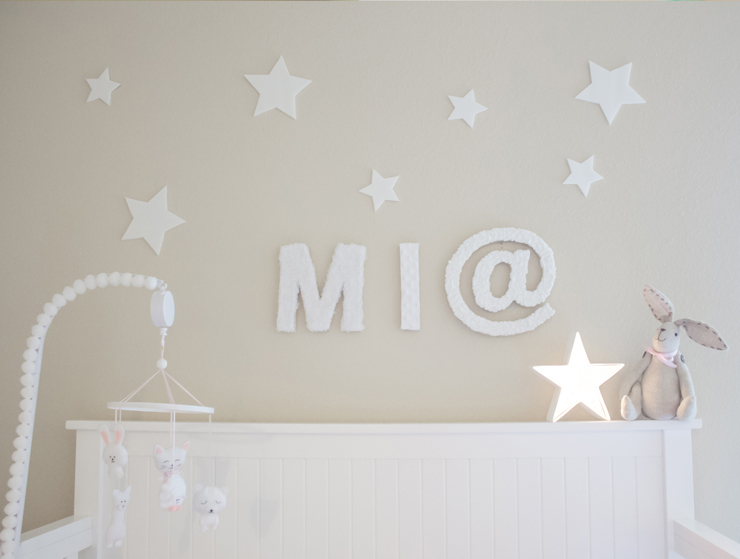 Cut 5 pieces of ribbon (different lengths) I cut one of 10″, two of 12″, and the last two 13″
Sew one of the ends of the ribbon into the top back of the felt a animal leave about 1/4″ between the top and the end of the ribbon. Make the same step with the others.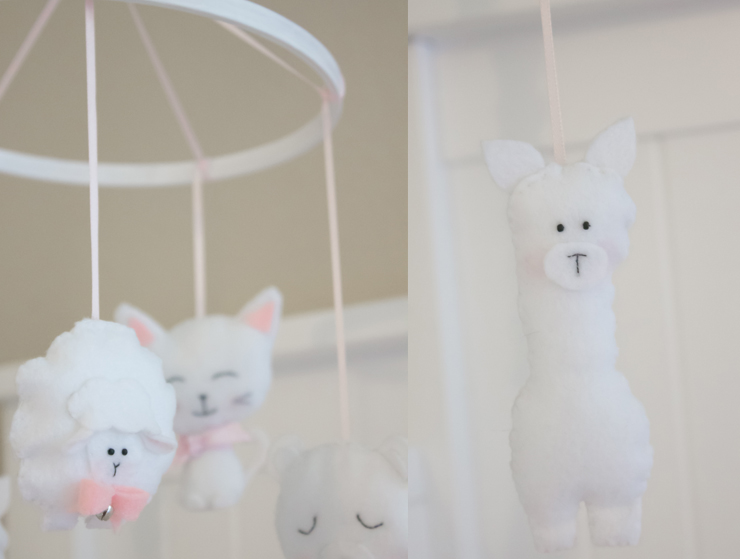 Hold all the ends of the ribbons and pass them through the wood bead, make a 0 shape and make a knot or two, make it thick enough so it would not pass back through the bead.
Save
Save
Save