Two years ago believe it or not was the first time I watched Charlie Brown Thanksgiving, I fell in love and thought that it could be a nice tradition to watch it every year for thanksgiving.
Thanksgiving we usually celebrate it at home, we cook together some yummy food like this Pumpkin Mousse Pie with Pecan crust and of course turkey.
Last year we added Charlie Brown to our celebration. We had coloring pages and watched the movie while snuggling in the couch eating popcorn, pretzels and jelly beans 🙂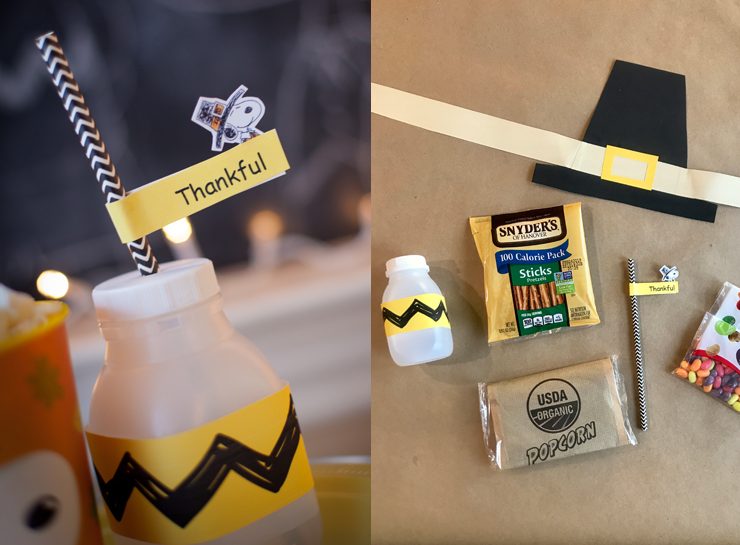 We made pilgrim hats and I design some bottle wrappers and straw flags for the drinks.
Download here -> Charlie Brown Thanksgiving Printable (646 downloads)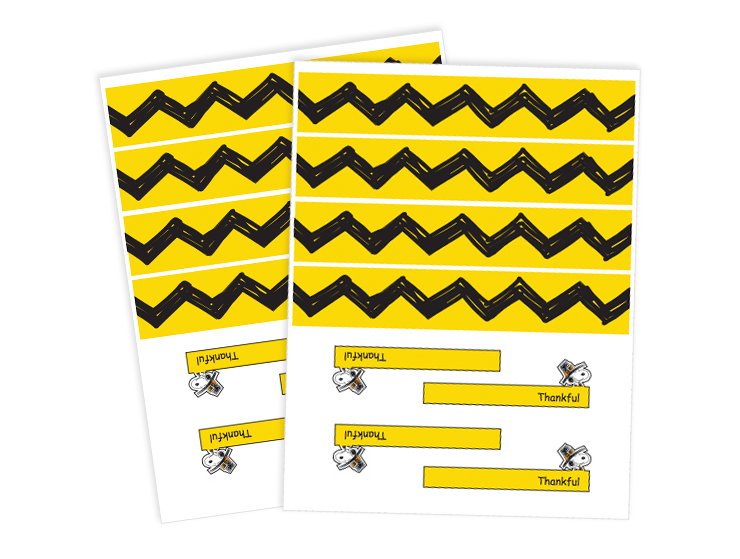 ↓
Pin It now, Print it Later
↓