This is the best homemade Tres leches cake recipe. It has been the favorite to celebrate birthdays in my family for years, my mom bakes tres leches for everyone's birthday and we all look forward to it. It's no surprise that the tradition continues with my own family.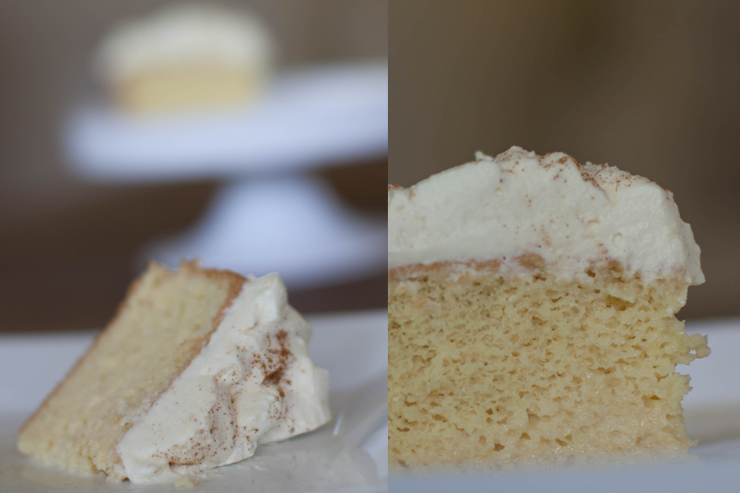 My mom tops the cake with French meringue, wich it's totally dreamy, but it really is too cloying. So I made a variation and I topped the cake with whipping cream.
Mi oldest son always asks for tres leches for his birthday, and it has been so challenging for me! (Because if you know me, you know how much I love decorating cakes for our birthday celebrations, and Tres leches it's not a good cake to decorate) Most of the times I make Tres leches cupcakes for his birthdays. This time I did half recipe of my original because I wanted to remove the cake from the baking pan to place it on a cake stand, so it would looked more like a birthday cake lol. So the smaller the cake the easier to move it.
I let the cake soak up the milk overnight and a couple of hours before the celebration I took it out from the baking pan and place it on the cake stand and then topped it with heavy cream.
Everyone loved it and wished I had done the whole recipe 🙂
Tres Leches Birthday cake
2018-06-15 04:20:29
Cake
3 eggs whites
3 egg yolks
1/2 cup of sugar
3/4 cup of flour
1 tsp baking powder
1 tsp vanilla
Milk mixture
1 can sweetened condensed milk
1 can (12 oz.) evaporated milk
1 cup heavy cream
Topping
1 1/2 cup heavy cream
3 tbsp of sugar
1 tsp vanilla
ground cinnamon , for topping
Instructions
Preheat the oven to 350°F.
Sift the flour together with the baking powder.
Beat eggs whites at high speed for about 8 minutes. They have to grow at least 3 times in volume. Gradually add the sugar and then the egg yolks continue beating until incorporated.
Using a spatula, fold the flour and baking powder into the egg mixture. Add vanilla.
Transfer the cake batter to a baking pan and bake for 30 minutes, or until a toothpick inserted in the center of the cake comes out clean. Remove from the oven and allow cake to cool completely.
Pierce cake several times with a fork or a toothpick.
Use a large bowl or pitcher to combine the condensed milk, evaporated milk, and cream with the vanilla, pour milk mixture over the cake making sure you do this evenly and cover every part of the cake
Whip whipping cream, sugar, and vanilla together until thick. Spread over the top of cake, sprinkle with cinnamon.
Refrigerate covered with a lid or plastic film for at least 1 hour (better overnight) to let the cake soak up the milk.
Notes
This is half recipe, but you can easily double the quantities. I baked it on a 6 inch baking pan.
Spoonful of Joy http://spoonfulofjoy.com/