Disclosure: My family and I were given complimentary tickets. I was no financially compensated for this post. All opinions are strictly based on my experience.
Bay of Play
Our focal point of our whole trip to San Antonio was Sesame Street Bay of Play. My daughter loves Sesame Street, before I started planning this trip I had no idea we have Sesame Street so close at Sea World San Antonio. 
Sesame Street area is at "Bay of Play" inside Sea World San Antonio. You will find rides, splash pads, shows, play areas and Rosita's cafe (restaurant).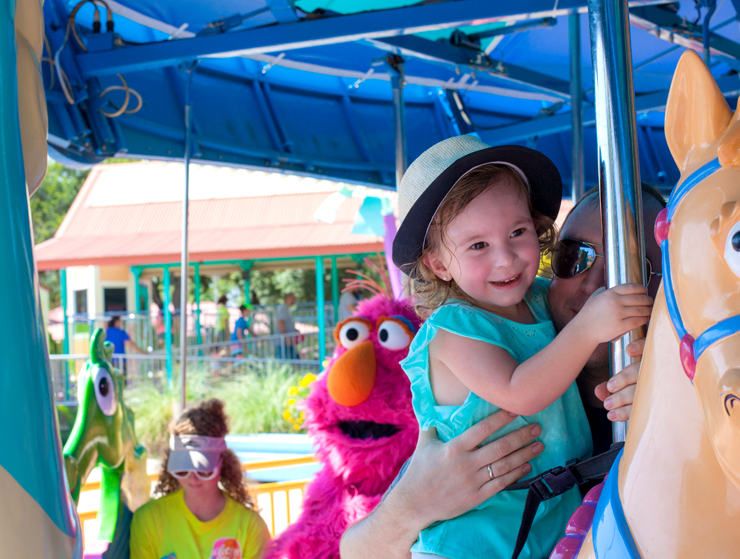 If you get lucky like we did, you will have the chance to meet characters walking around, or even go with you on a ride.
We ride the carousel with Telly (one of Mia's favorite characters) He was really friendly. The splash pad was such a life saver, we went in the middle of summer and it was HOT (100 fahrenheit)
Sesame Street Show
The musical show it's like a party for kids, they sing and dance with all the characters on stage.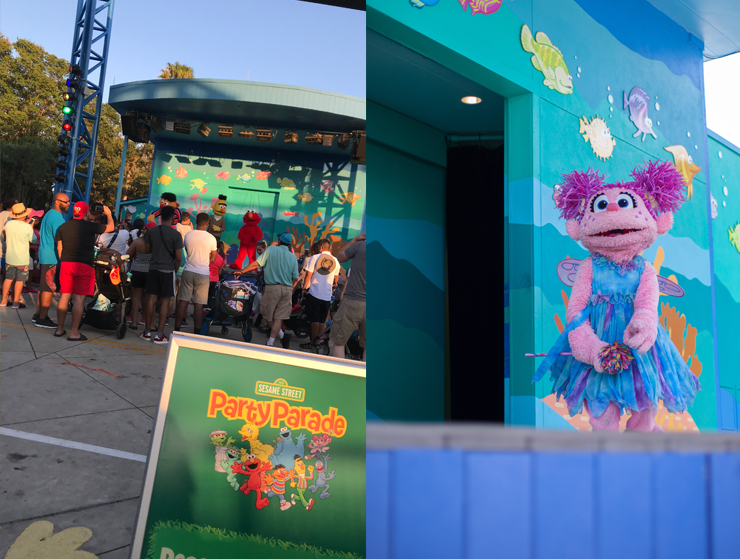 I went all over the internet trying to look for the show times, I even call but they couldn't give me the info. All I wanted was to plan before we were there because you know with a toddler you don't have much time to be starring at a map. So here is a picture of the map with show times and picture times. *Times can probably change depending on the season, we went on Summer.
After every show and Parade you can meet and greet with some of the characters (they rotate them, so you can't really know who will be on stage)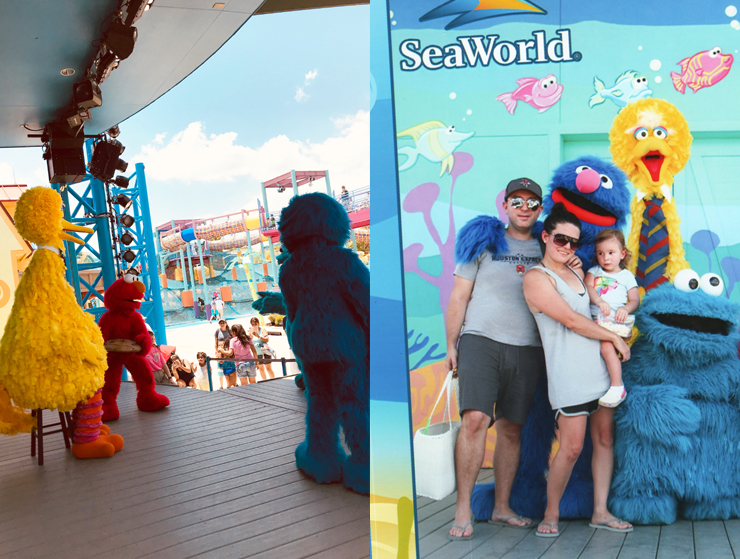 People start making line before the show ends, so they . can be first in line to take the pic. A good tip would be to watch the show near the picture line.
Dinner with Elmo and Friends
If your children are really into Sesame Street, dining with Elmo and friends is a MOST! 
For us it was really worth it, I wrote a whole post about our dining experience in this post. All I can tell you if you don't get to read the other post  is that you will get the chance to interact with all the characters.
We went on a week day (Friday) so probably that's why It wasn't that full, and I loved it, because Mia got to sang, play and even colored with the characters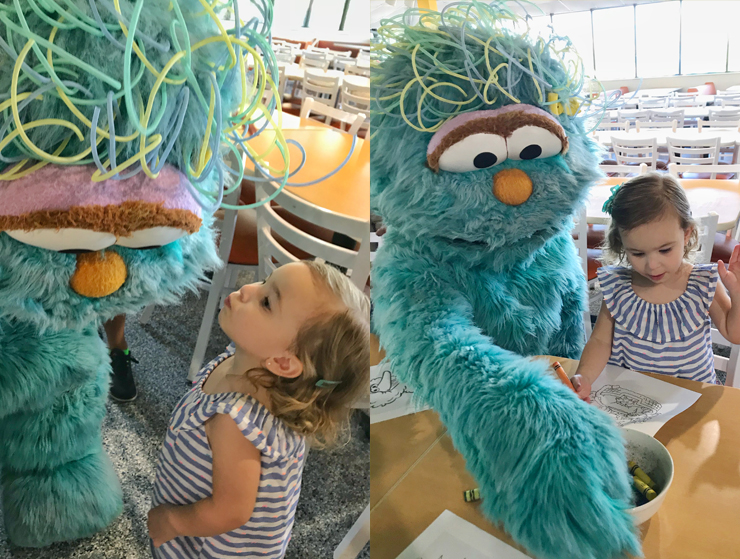 Sesame Street Parade
The parade was so much fun. If you have been at other parades you might think this one is short, but you get to see all the characters.
Notice that the parade is usually at sunset, only during summer and it's not scheduled on Tuesdays.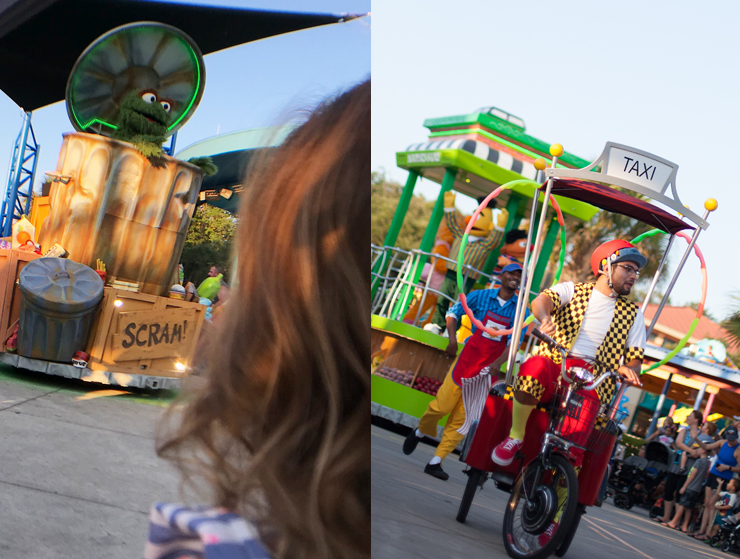 Best dry place to cool off
If you are from Texas you know how is it to walk long distances outdoors during summer. If you are not from Texas come prepare to sweat a lot. 
The best place we found to cool off besides the splash pads, was Alligator Alley. It has shade  and still lots of entertainment for kids.
Alligator Alley is located next to Rosita's cafe.
We really enjoy our time at Sea World San Antonio and looking forward to come back to explore all the amazing rides and shows they have to offer.
As I mentioned before, this trip was all about Sesame Street, so I gathered some things related to Sesame Street for the road and for waiting times
Things to consider
If you are going with toddlers consider two or more days to visit the park. We went two days in a row. The idea was the first day to be all about sesame street and next day go to all the other animal shows and exhibits at  Sea World. We didn't made it to all of them, IT WAS SO HOT we couldn't be on the park all day long.
Sesame Street Parade it is only available during summer and it's not scheduled on Tuesdays.
Weekdays are ideal because there are far fewer people and waiting lines are shorter.
On Summer it is HOT! Your kids will need to refresh at the splash pad at least two times per day,  come prepare with extra clothing and towels. And for you really consider wearing light Activewear, I promise that is the only kind of clothing it will keep you fresh.
↓
Pin It now, Visit Later
↓