We just came back from Austin and in conclusion we want to move to Austin some day LoL. We felt in love with Austin, we had been there before but we didn't had the time to explore the city.
We started our trip with a stop at an RC track because the main purpose of the trip was a RC race Cris had that weekend.
So we stopped and it was soooo hot! There was no place with AC at the track and you know Texas in the summer, not good without a pool if you are outdoors, Mia didn't see to mind that much, she was playing with her Minnie Mouse car and playing dress up.
We headed to our Hotel, Omni hotel Austin, I can't recommend enough this hotel, it's super kid friendly, they have a program called "Omni Kids Crew" at the check in they give you a tote bag that kids can color, inside the bag there's a coloring book stickers, binoculars and other activities, they also welcome them delivering milk and cookies the first night at the hotel.
We had dinner at Lucy's fried chicken, this place has an amazing view of the lake, and they had live music, we sat outdoors at the deck, they had a lady making balloon animals, we really enjoyed it. We obviously ate fried chicken, we also try the fried green tomatoes, they were sooo Good!!
After Lucy's we went for our traditional Friday Ice cream, we headed to the Oasis, the place it's really nice but I wish we would've plan to go during the day because the road to get there it's a little bit tricky and nerve racking at night.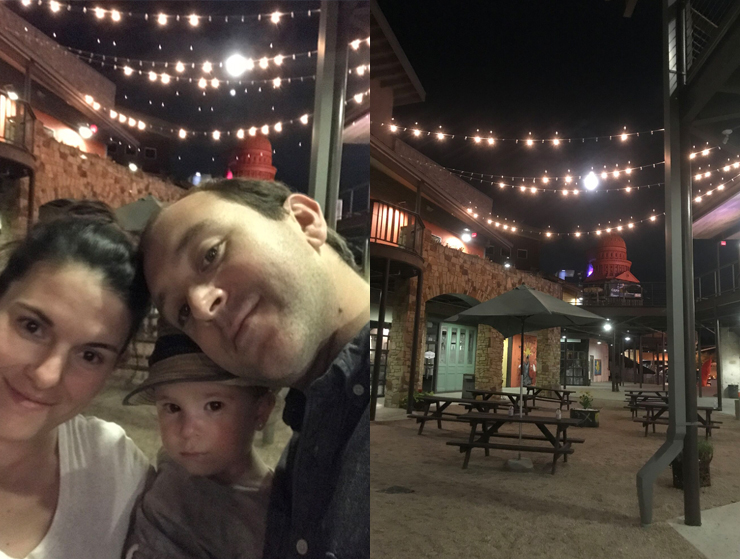 Oasis it's a really nice shopping center, the main "attraction" is the Oasis Restaurant you had probably seen this restaurant in magazines or Pinterest because the architecture, location and views are amazing. Why we didn't had dinner here? Well it looks like a pretty busy restaurant we didn't had reservations and it didn't looked super kid friendly. We had an ice cream at Vicecream, it's a vegan creamery and I knew if I told Cristian that we were going to have vegan ice cream he would convince me to try another place, because he thinks vegan, gluten free food are tasteless most of the time, so I did not mention nothing to him, we loved the place and the ice cream, when he was almost done, I asked him how was his ice cream, and he said delicious! I can't described the expression on his face LOL he couldn't believed it and his answer was "Now I know why It tasted a little bit weird"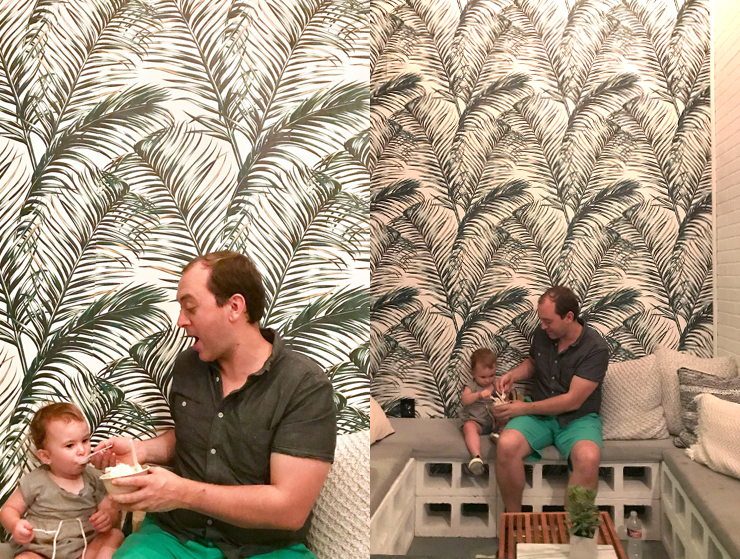 Next day Mia and I stayed at the hotel, we made it a pool day, we wanted to had dinner at Congress Avenue but it was a Saturday so no parking and long lines plus no stroller, so we had to skip that and went to eat at Torchys Tacos, as always it was delicious 🙂 Cris google an ice cream shop near us, and we stumbled upon the coolest ice cream shop ever "Moojo" they have swings inside the store, you can mix and match to make a cookie ice cream sandwich, with lots of freshly baked cookies.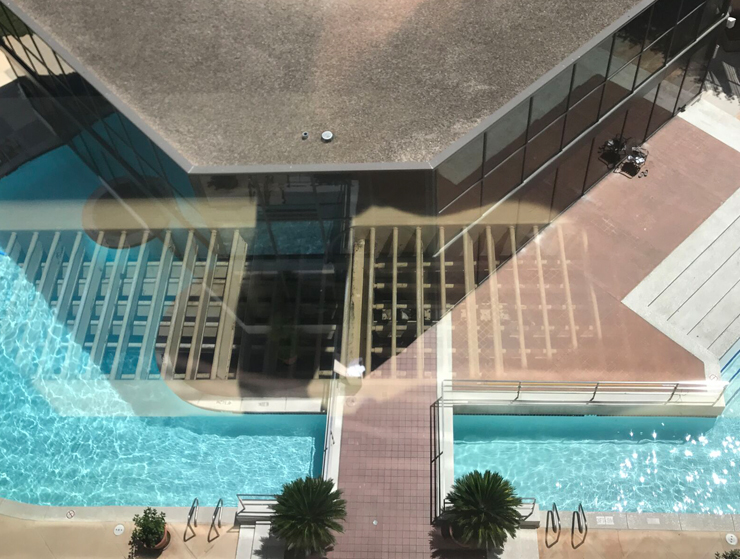 On Sunday we went to the Hope outdoor gallery, it was really cool to see artists in action, it was tricky hiking to the top with Mia, but we made it, I would recommend getting there really early or at sunset to take nice pictures of the city, we were there almost at noon and the sun was really intense over us.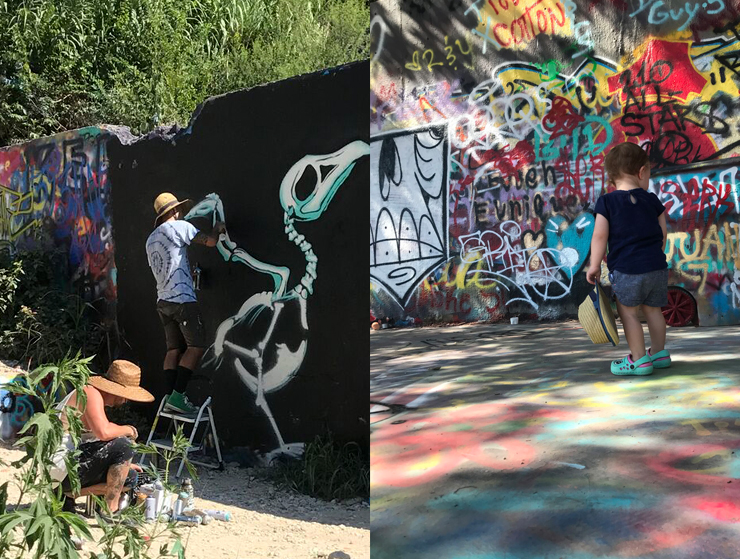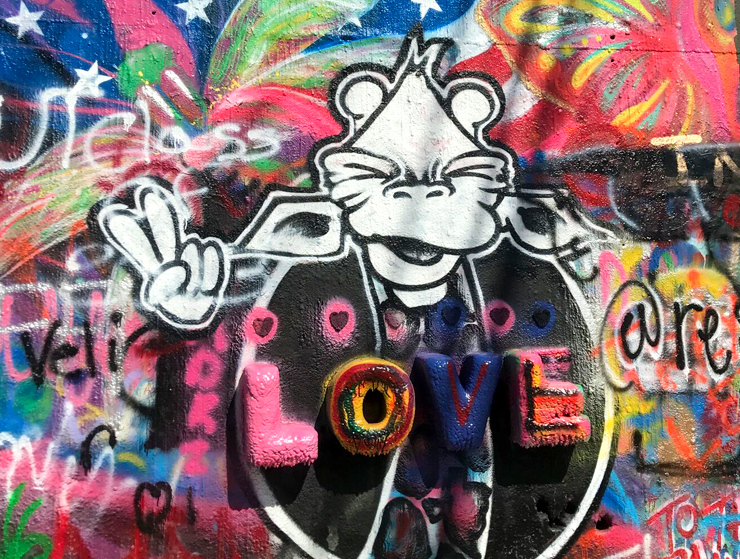 We headed to congress avenue for a walk and we stop at Toms, and Mia and I get the cutest matching shoes. It was getting late and we needed to check out from the hotel.
After checking out we went to Mozart's, we sat at their quite nice deck, and enjoy brunch with the company of turtles and fish swimming on the lake, really nice spot!
Some other places I would like to visit in our next trip to Austin:
-Barton Springs
-churro and Co
-Lady bird boardwalk
Have you been to Austin? What are your favorite spots?