Hello there! We just came back from "La Riviera Maya" (Cancun, Playa del Carmen and Tulum) best spring break ever! We went to the wedding of my husband's former roommate. Since my husbands friend and his wife were dating, she and I became very good friends, so we were very excited to be able to witness their marriage.
They had everything planned for us and wanted all the guests to stay in the same hotel where they were going to have the wedding reception. The thing is… we were planning the trip with our son (11 years old) and he is on that phase of life were he doesn't like to play like a little kid in a pool unless he is with his friends, so he would probably be annoying us every 5 minutes that he was bored, and it is understandable a bunch of grown ups at an all inclusive resort on a "wedding mode" it's no fun for a pre teen.
So we decided to make the trip, our family vacation and visit places we were all going to be excited about. If we stayed at an all-inclusive resort, our budget did not allow us to do absolutely anything outside the resort, so we decided to rent a condo at Playa del Carmen, because it was in the middle of all the places we wanted to visit. With the same amount of money that we would have spent at an all-inclusive resort we were able to do all of the following things mentioned in the list below.
I didn't take many photos, so I recommend you watch the video at the end of the post to take a better look at the places we visited.
This was our itinerary:
Day 1
-We arrived at noon at Cancun airport, we rent a car and headed to the Cancun hotel zone, we had lunch at a Peruvian restaurant "Lima 12 05". You may ask, why at a peruvian restaurant? Because I love ceviches and my favorite one is the Peruvian.
We sat on the terrace overlooking the Nichupte Lagoon, excellent service, the food was tasty, the menu is not extensive, they basically have seafood and meat.
What we liked the most about this restaurant was the location, the view, the atmosphere, the decor, the service and the "roasted corn" (maíz tostado) super addictive.

-We stayed at "Imperial Condo Hotel" about an hour from Cancun by car. The condo is at the end of the 5th avenue in Playa del Carmen, and it is approximately 1 or 2 blocks away from the beach, it was the ideal location but not the perfect lodging, good service, clean and modern rooms and bathrooms, but they did not have private parking and the although the bathroom looked new the water drains were rusty because the of the salted water, so we had to bath in salt water, Yikes! We washed our teeth with bottled water! There were many options of apartments on airbnb for the same price but everything was rented, apparently everything is rented with a lot of time in advance, so this was our best option, they may have already improved those negative things since when we arrived they were in the process of changing the image, now is called "Sunrise 42 Hotel"

We walked over the beach and ate tacos at "Don Sirloin" I do not know if they are the best tacos in Playa del Carmen because we only had tacos at that place. Initially I wanted to go to try "El fogon" or " El rey del Taco" but "Don Sirloin" was the one we had closer when we got hungry, nothing fancy but they were deliciuos and the price super affordable,
Day 2
-We spent the day at Xplor park, it is located at 15 minutes away from playa del carmen, the park has all the activities, food and drinks included with the entrance fee. I can't recommend enough this place, lots of activities and delicious food. At the lobby they give you a helmet and a key for a locker. A very important note is that it is almost impossible to take a phone or camera with you to the activities, the few photos and video I took was with a go pro camera.
We started the tour in "amphibious vehicles" where we cross jungles, bridges and caverns, in the video at the end of this post you can see the route better. It is ideal to start with this ride or the zip lines and then do the activities that have water, that way you would not make this activities wet.
We continue to the zip lines, there are two circuits, we chose the longest circuit "El Jaguar".
We row with our hands (super tired) in underground rivers on rafts, then we swim in the river of stalactites with bats :O and finally we slide towards the cenote in hammocks.
Day 3
We bought a day pass at an all inclusive resort Iberostar Paraíso Maya, It's beautiful! The bar at the lobby is a replica of the pyramid of Chichen Itza. It has pools, restaurants with good food, cafeteria, activities for children, lazy river, beach activities and I really love being surrounded by animals like peacocks, squirrels and coatis.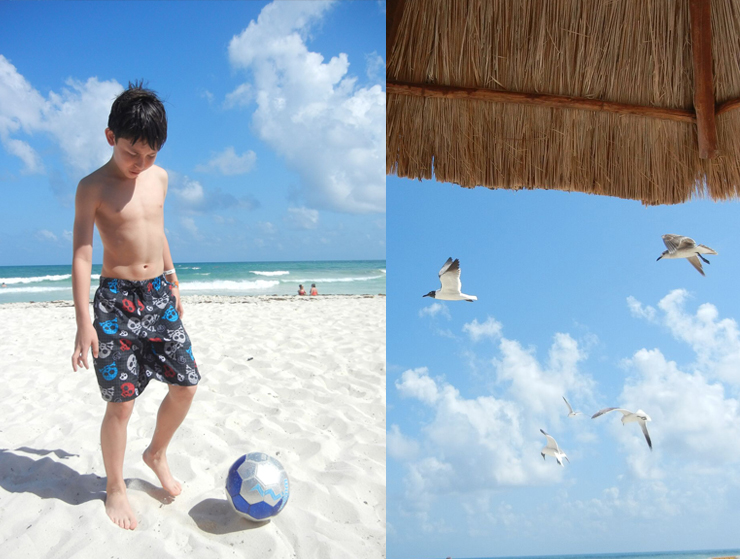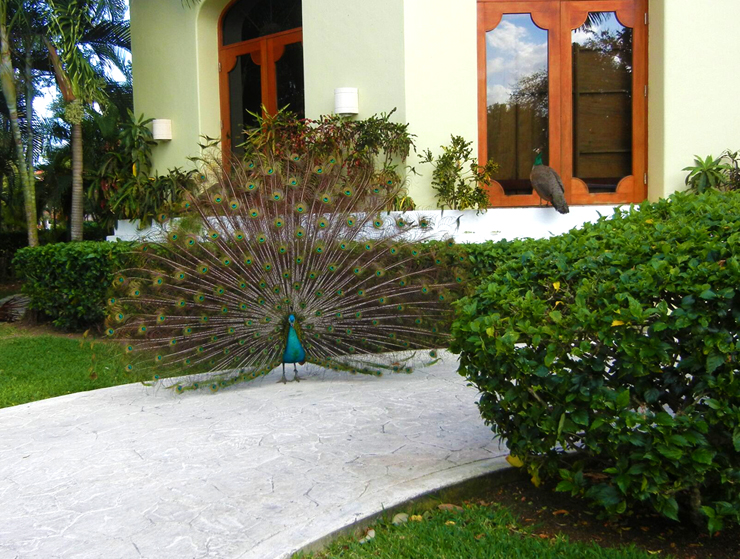 Day 4
We went to the Tulum ruins, they are not very big, one hour is more than enough to dedicate to this park unless you want to swim, my biggest recommendation is to go really early or in the afternoon when the sun and heat are not so intense, since there is a lot of walking and there is no place with shade. When we were leaving near the parking we saw the dance of the flying, they do not have a specific schedule but they have several demonstrations during the day, it is free to watch them and at the end of the dance they ask for a tip.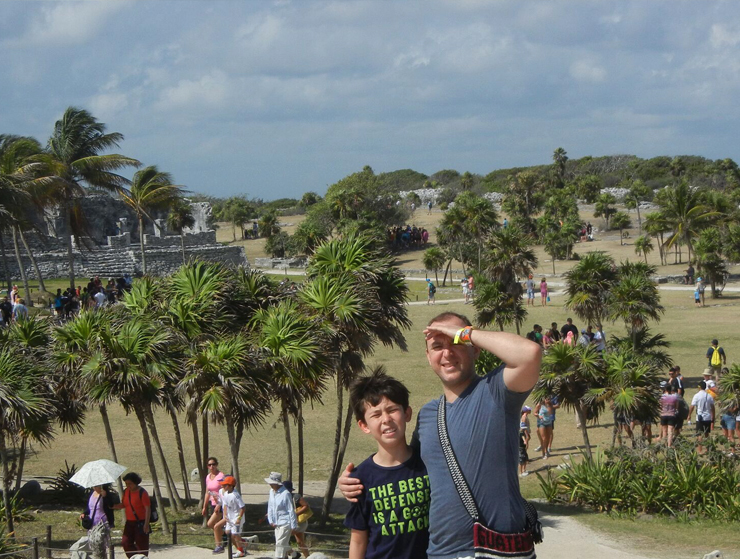 After Tulum we went to Xelha park, the same as Xplor par, all the food and drinks included in the entrance fee, also includes snorkeling accessories.
We did the snorkeling and saw some fish, actually I expected to see many more but it was a nice experience, we swam between the mangroves and Sebas jumped off the zip lines and stepped the trepachanga!
We were already a little tired of so much sun, and we could not take advantage of all the activities, I would have loved to go visit the lighthouse, take a jungle ride in bicycle, we were so tired that we did take advantage of the hammocks 🙂
Our last night in Playa del Carmen we went for a walk to Fifth Avenue and had dinner at an Italian restaurant, Why an Italian restaurant? There is a large Italian community in Playa del Carmen so you can find authentic Italian cuisine, It was delicious!
Day 5
We went back to Cancun and had fajitas and nachos at Lighthouse in a shopping center called "La Isla shopping Village", it has water channels between shops, games for children and most restaurants are surrounded by canals or Laguna Nichupté, we liked it so much that we went back to dinner at a restaurant called Taco and Tequila.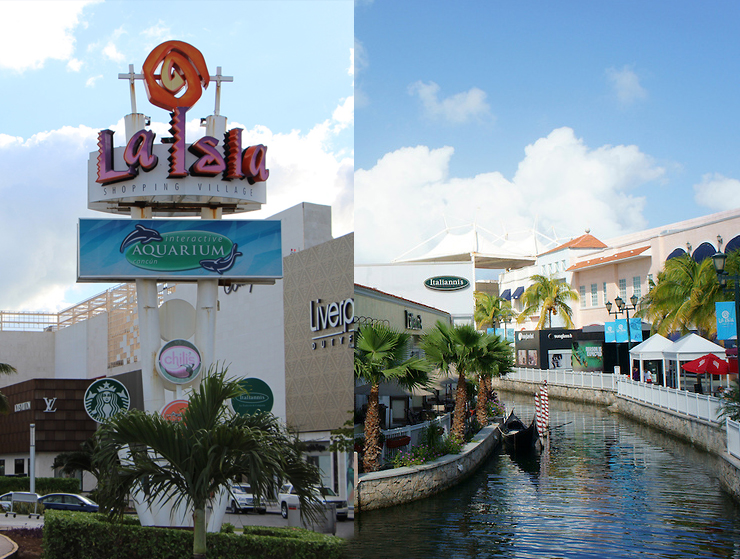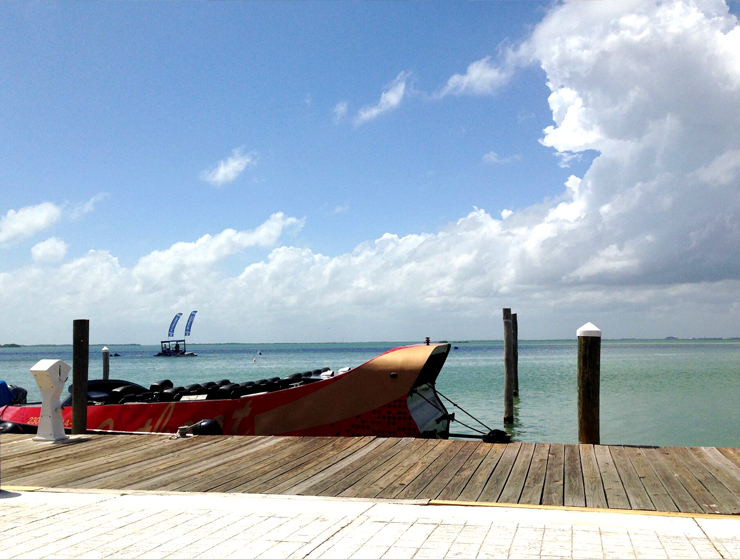 The last night we stayed at NYX in Cancun, was a beachfront hotel with breakfast included.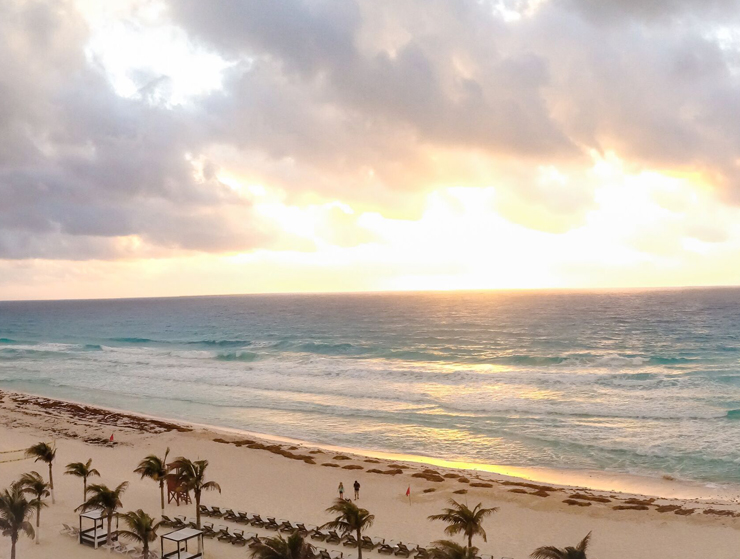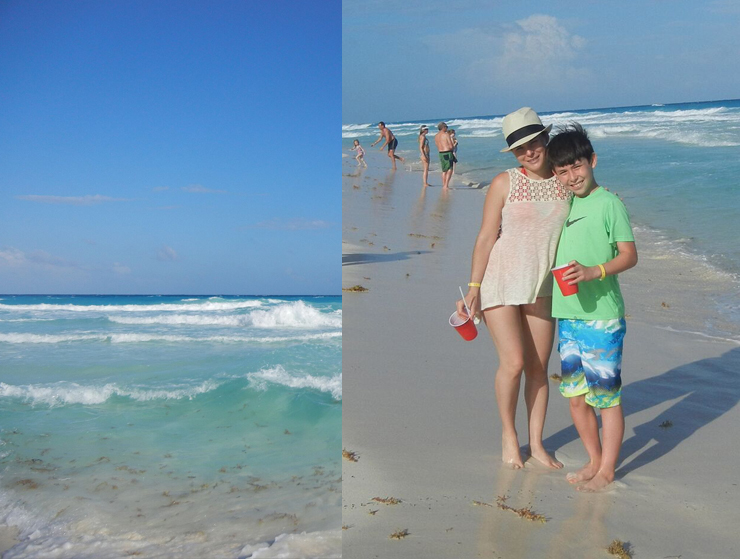 That was pretty much all about our spring break vacations! We are looking forward to our next vacation at Riviera Maya!
quintanaroo2015small from MJ TABUSH on Vimeo.