Every summer we visit our family in Guatemala, my parents wanted to spend some quality time with us this time so we went glamping to Antigua Guatemala.
We headed to Antigua and had lunch at an amazing restaurant "Los tres tiempos", it's located at "La calle del Arco", the decor and food is an inspiration of Guatemala culture, I had a "chuchito souffle" it was delicious.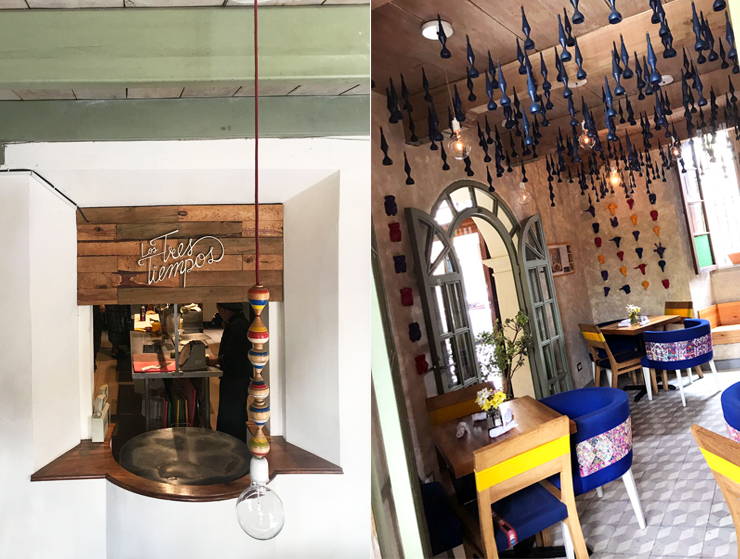 After lunch we went to the local market and then we checked in at Casa Santo Domingo.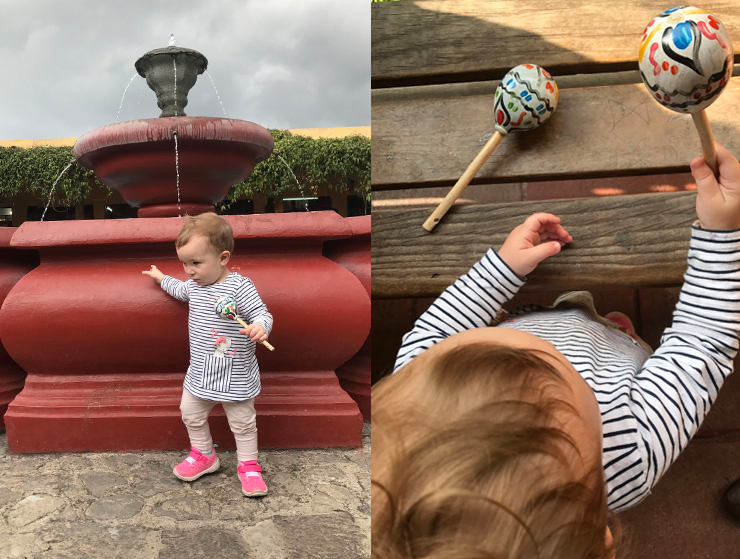 If you ever go to Antigua, Casa Santo Domingo is a must visit place, it's s a luxury one of a kind hotel with a museum, spa, pool, delicious restaurant located within the ruins of an old convent. I like it so much that I get married over there 🙂 Casa Santo Domingo has a new project called Santo Domingo del Cerro, it's not at the same location, but you can take advantage of both location amenities if you stay at their hotel. You have to check in at Casa Santo Domingo and then drive to Santo Domingo Del Cerro or wait for the free shuttle they offer.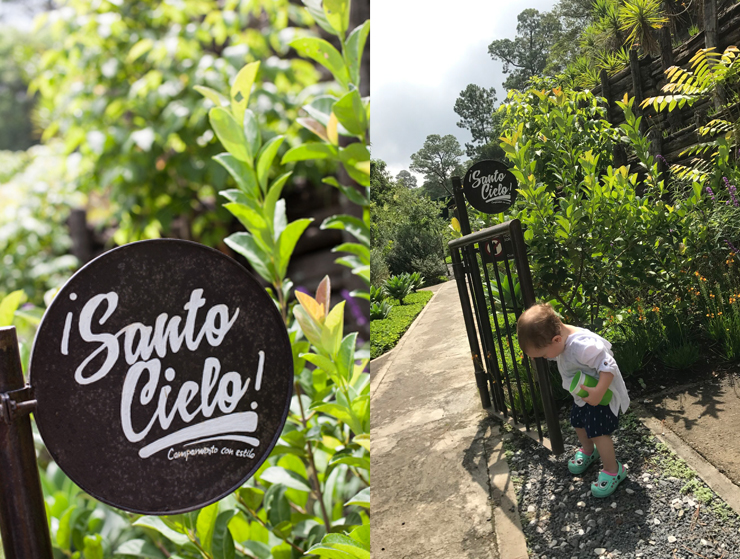 Santo Domingo Del Cerro it's a huge project that they are still developing, it's a beautiful cultural location with museums, restaurants, playground, gardens, catholic chapel, convention center, canopy, camping area (Santo Cielo), fishing pond, plus you have a magnificent view to Antigua and the volcano.
"Santo Cielo" it's the area designated to the airstreams I think they have 4, they also have 4 Containers they are little bit bigger and more comfortable than the airstreams, the place it's really magical. When we got to our airstream it was almost night and it was raining, but let me tell you that I can't think of a better way to fall asleep… although it was night we went into the jacuzzi and we hang a little bit at the deck.
Next day we had breakfast and then we roasted some marshmallows at the fire pit and ate s'mores.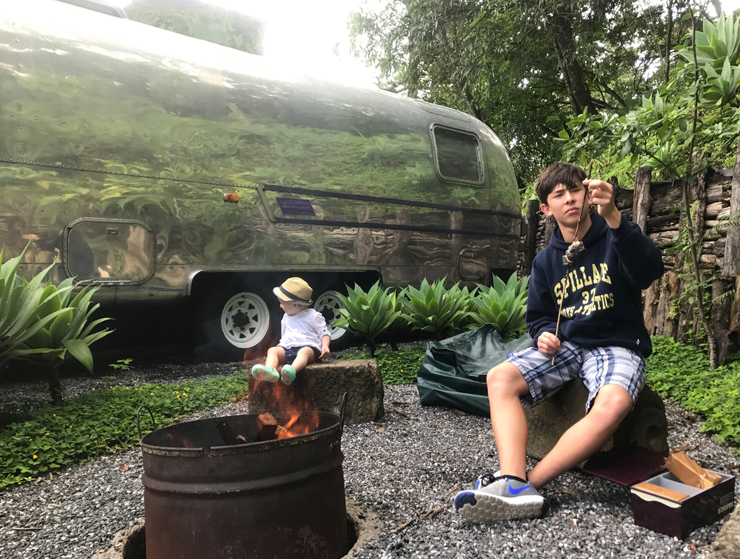 We went for a walk with Mia and my dad, we play at the playground and shop at the pop up market, while my mom and Sebas were at the zip lines.
We had lunch at "El tenedor del cerro" it's a delicious Italian restaurant located inside Santo Domingo del Cerro.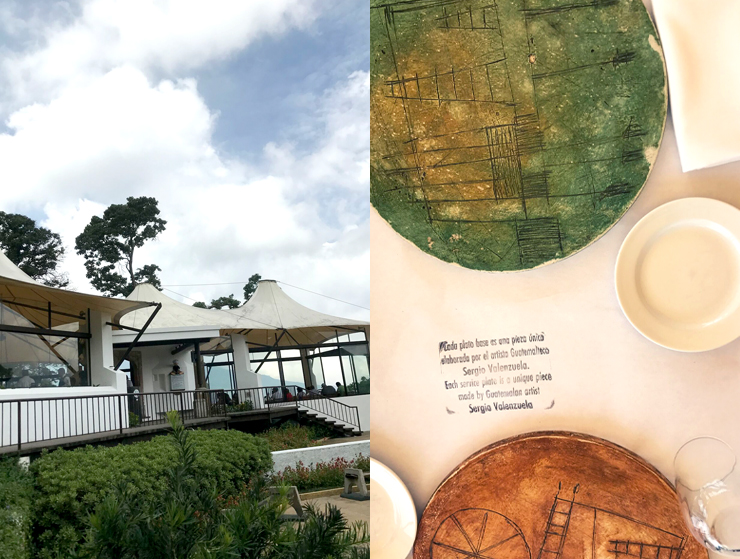 Time really flew by, next time I would like to stay at least two nights, and take advantage of all the amazing amenities they have!
Some Recommendations:
-You can make a reservation by calling to Casa Santo Domingo or searching at Airbnb, expedia or Orbitz for the Airstreams or containers at Santo Domingo Del Cerro.
-If you are planning to stay more than two nights, let me tell you that the showers in the airstreams are a little bit tricky and super small, if I go again for 2 nights I will prefer staying in the Containers instead of the airstream, but for one day I could handle it, it was actually fun and we got the whole camping experience.
-Antigua is cold at night and at Santo Cielo is even colder, so make sure you go prepare for the weather.
If you are planning to go and need any suggestions please let me know I will be happy to help you 🙂