Summer time in Houston immediately calls for indoor locations to play and entertain kids and adults. Since I moved to Houston everyone has recommend me to visit the Museum of Fine Arts, I really never felt a big interest in going until I saw they were having the temporary exhibition Pixel Forest and Worry Will Vanish by Pipilotti Rist, I knew it would be really delightful for Mia and me, a time of stimulation and relaxation at the same time.
We went on a Tuesday at 10:45am to the play date they host every Tuesday, it was a unique experience of story time, each month they focus on a different work of art. They place a foam play mat on different areas of the museum depending on the book and work of art they will be talking about.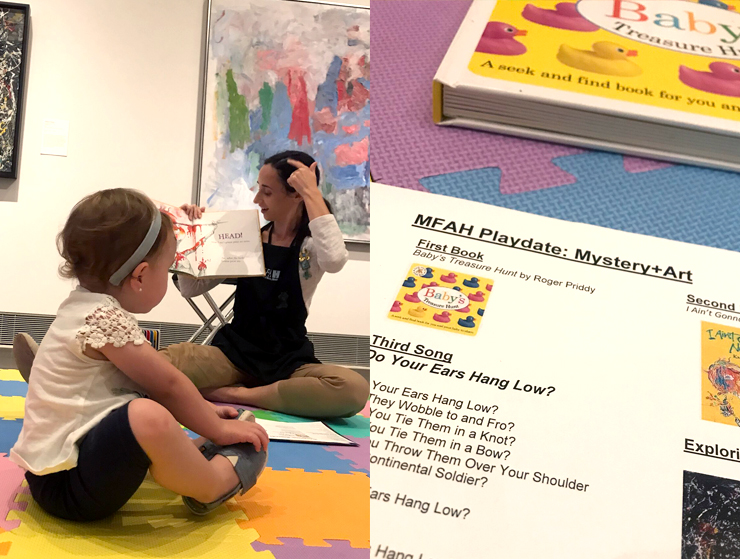 After the playdate we went through the tunnel of light and to The Pipilotti exhibit, the hanging lights were synchronized with the music and the video it was a really relaxing experience until Mia try to start pulling all the lights 🙂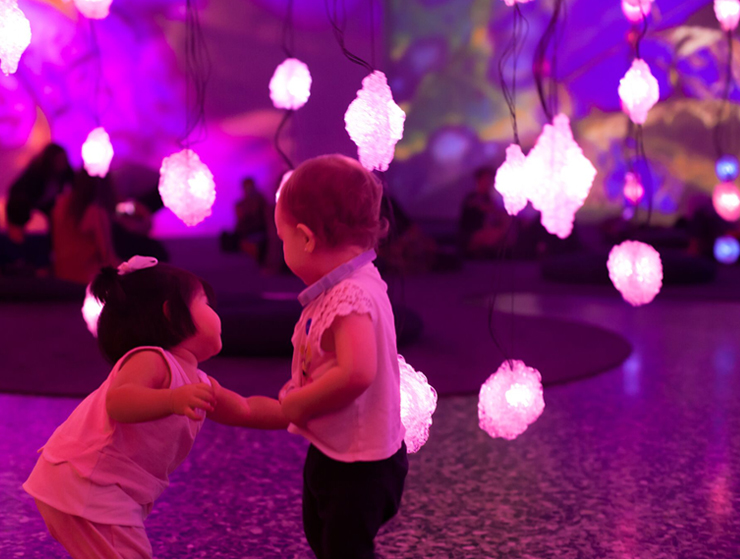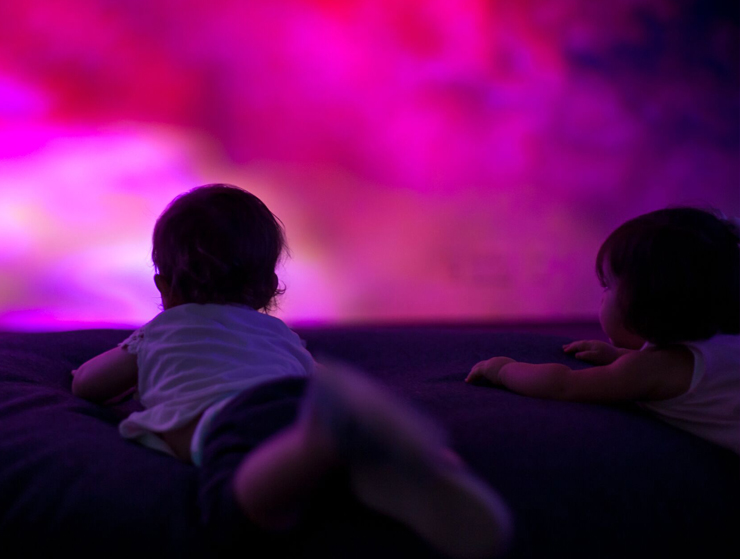 After we visited some of the museum collections we headed to Tiny's Milk and Cookies, of course we usually get cookies and coffee, but it was so hot this time that we order a lavender ice cream, perfect treat to end our day date!