I have seen for a while this Valentines Mailboxes all around Pinterest and instagram and think they are the cutest and meaningful craft for valentines and finally I got the opportunity to make my own version. The purpose of this mailbox is to place finished cards to give later on valentines day.
I bought a mailbox on the Dollar store (super cute by the way) But I wanted something more special and not so colorful.  They also sell this paper mache mail box set on amazon or at any craft store, but of course they are more expensive. 
I started by adding two coats of white paint and let it dry completely.
I add on some tissue paper with mod podge. You can find the printable heart at the end of the post. Just print it, cut it and paste in front of the box.
Lastly I added ribbon with hot glue gun.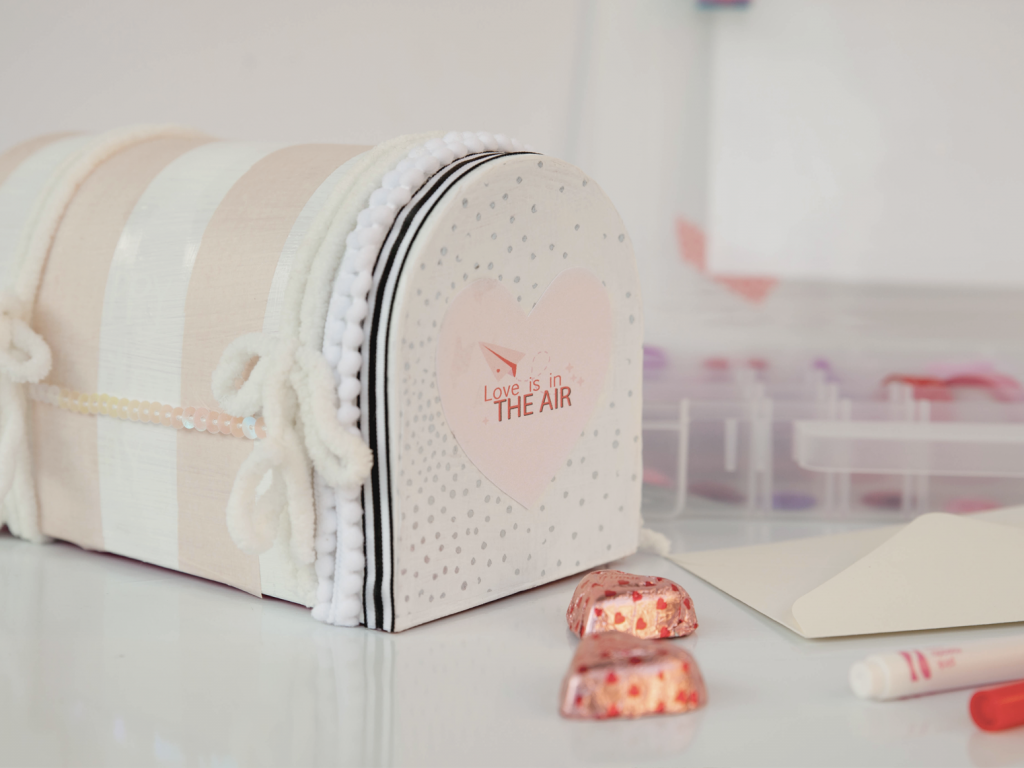 This box is part of my "Valentines invitation to create" you can see how to make the stationary kit and how to put together the invitation to create in this post.
I really love how it turned out, using different types of ribbons made it so cute.
Here is a pick of my Invitation to create kit, with markers, stickers, crayons, stamps, washi tape, cards and envelopes. 
⌄ Pin It now, Print it Later ⌄