I came up with this Valentines stationery kit as an invitation to Mia to create cards to who ever she feels to and whenever she feels it. Invitations to create are activities where the materials are set up in an inviting way so another person makes something from them.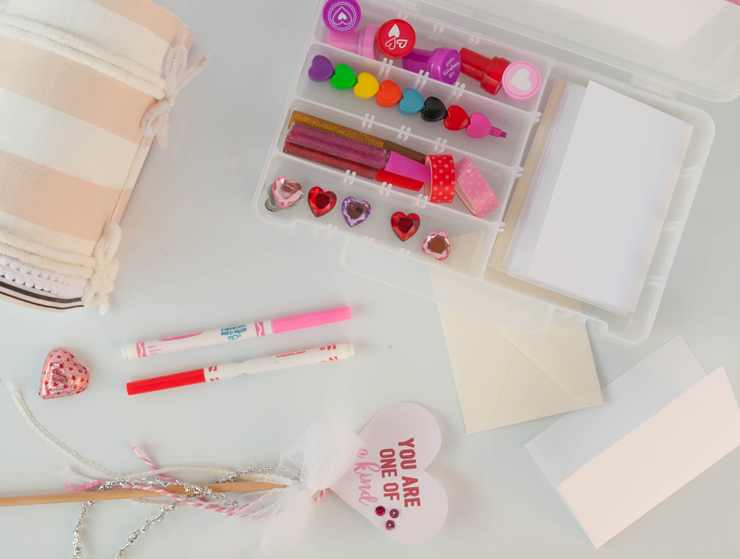 I came up with this idea to make a Valentines stationery kit when we were reading with Mia a lovely book  " Grow love" it mainly shows you how to give love so it will grow.
For this invitation to create I place a box with tools to create cards and a mail box were she can store the cards she already made.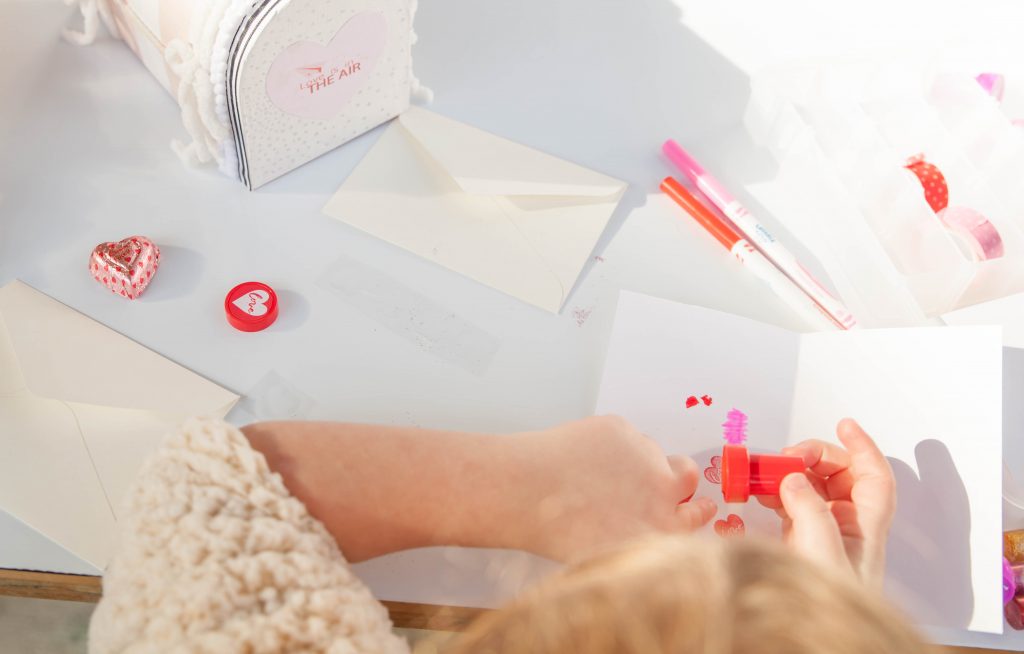 She really enjoy this activity, and I loved it because she choose to whom she wanted to make cards and how she wanted to make them, it wasn't imposed or requested, like "let's do a card for grandma" instead she came up with the idea by herself
How to make a Valentines Stationery Kit invitation to create:
In a clear plastic organizer container add in a visually attractive way markers, heart shaped crayons, stamps, stickers,  glitter glue pens, washi tape, cards and envelopes.
Add a mailbox or another box so the can storage the cards they already made.
Clear a table of anything that won't be used in the invitation to create. 
When your kid discover the kit, give him clues of how to use the materials.
⌄ Pin It now, Make it Later ⌄