This is the classic recipe for lemon bars, I made an alteration because I always find the lemon bars too sweet. I reduced the quantity of sugar but I wrote how much sugar you should add if you want them extra sweet.
Jump to Recipe
One of the things I love about lemon bars is how easy and few ingredients you need to make it (6 ingredients). So because of those facts I always make the bars with my daughter.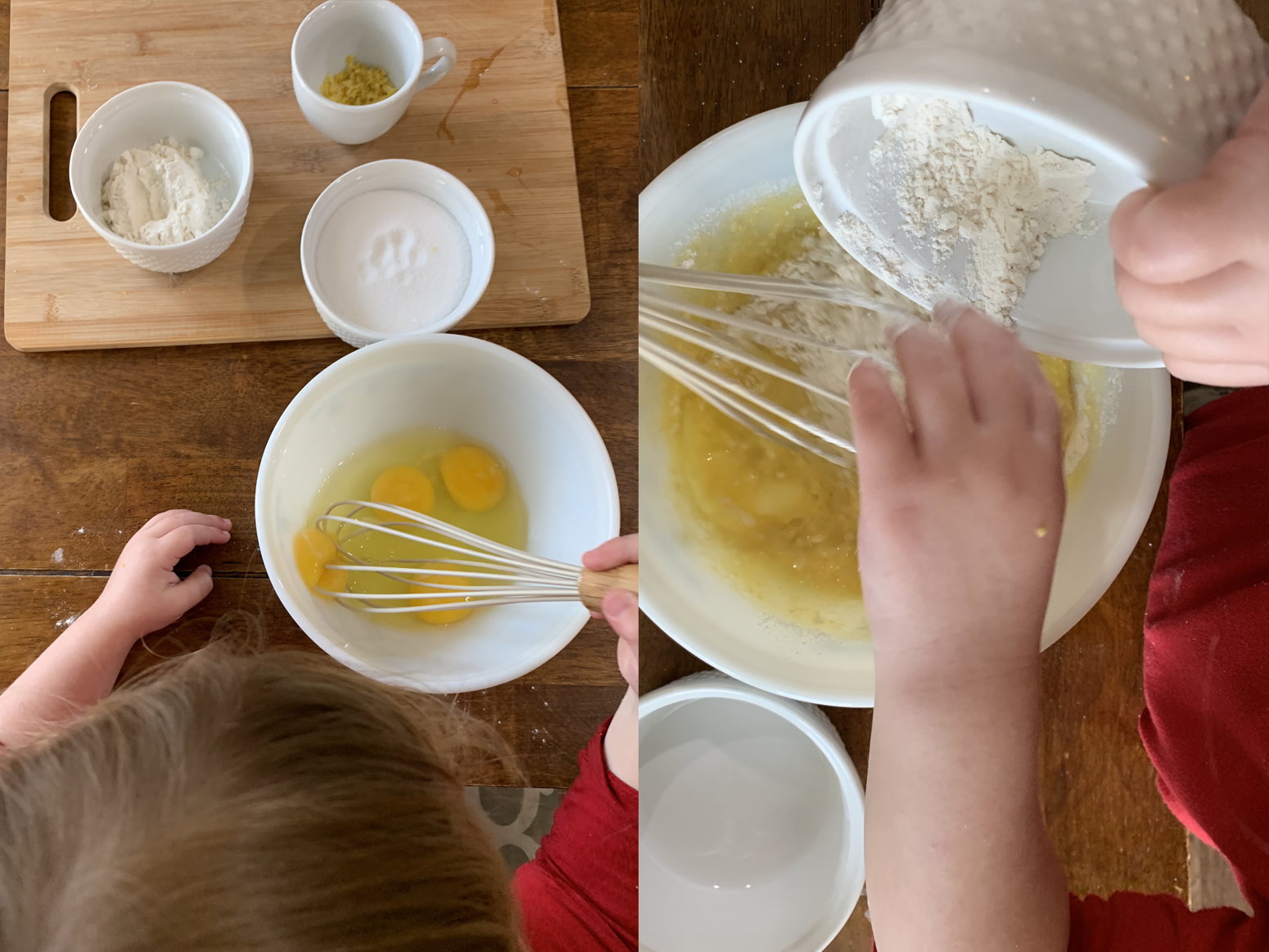 Another amazing thing about this recipe, is that you don't need a mixer, make the crust just using your hands like the old times, and the filling with a whisker.
This heirloom recipe is perfect for spring and summer! I make my first batch a few days before spring 🙂 Hope you like the recipe!
Lemon Bar Recipe
Course: Dessert
Ingredients
Crust

1 cup unsalted butter at room temperature

3/4 cup of sugar

2 cups all purpose flour

Filling

4 eggs

1/4 cup of all purpose flour

2/3 cup lemon juice

3/4 cup of sugar (1 1/4 cup if you like it extra sweet)

Lemon zest from 2 lemons

Confectioners sugar, for dusting
Directions
Pre heat oven to 350 degrees F. Grease a 8×8 or 9x 9 inch baking pan and line with parchment paper, leaving an overhang on the sides to lift the finished bars out (optional but makes cutting easier) Lightly spray parchment with more cooking spray and set aside. 
In medium bowl, mix butter, sugar and flour, until an even dough forms. Press evenly into the bottom of a greased and parchment paper lined baking pan. (8×8 or 9×13 inch, will work) poke some holes with a fork. Bake for 20 to minutes at 350 degrees F The bottom should just be beginning to brown slightly at the top edges.
Beat the eggs and mix in the flour, sugar, lemon juice and zest.
Pour over the crust and place it back in the oven for about 20- 25 minutes or until the top is slightly browned and the custard appears to be set. Cool completely, about 2 hours.
Sprinkle with confectioners sugar. Cut into 16 even squares.
Serve or store them in an air tight container in the fridge.