Our very first family road trip was from Houston to Denver. It was AMAZING! I had never saw snow before so I was hoping to see at least a little bit of snow, and surprise…. the day we arrived at Denver a storm welcomed us 😊
Day 1
Denver is about 15-16 hours from Houston. We leave Houston around 4pm, and 8 1/2 hours later we arrive to our Hotel in Amarillo almost at midnight.
Day 2
We leave the hotel about 8:30 am, we went through the 6th street "historic district" and made a quick stop at Cadillac ranch.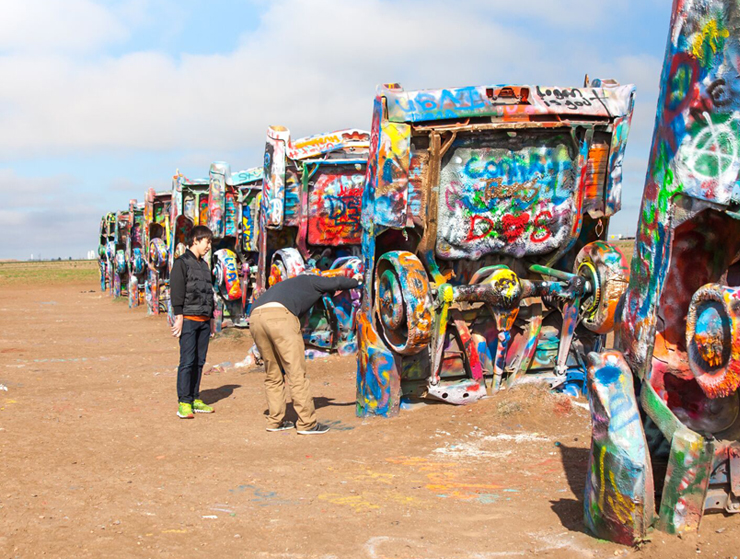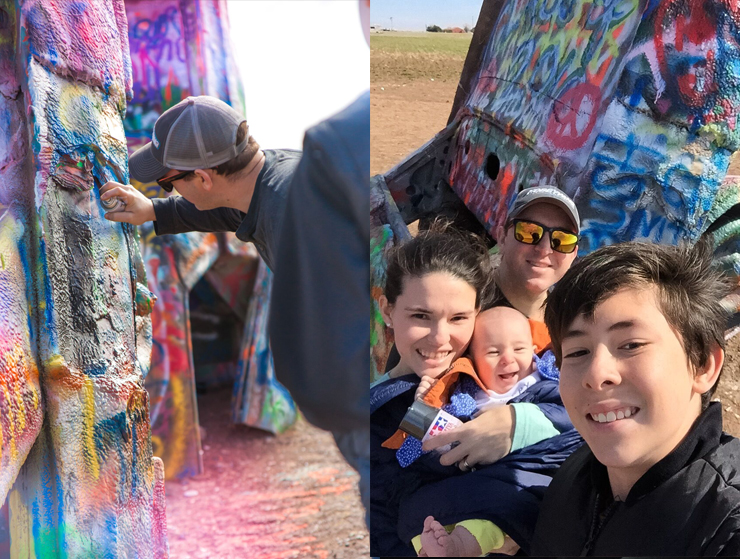 Our next stop was Great Sand Dunes, it was not directly on our way, we made a short detour, but it totally worth it, from Amarillo to Great sand dunes we made about 5 1/2 hours. The landscape getting to Sand Dunes is picture perfect, and when you get there, it's so unreal, it's a natural beauty, If we would've got there earlier not at noon (with the sun directly on top of us) and wouldn't have our 6 month old baby with us we would've spend a couple of hours hiking…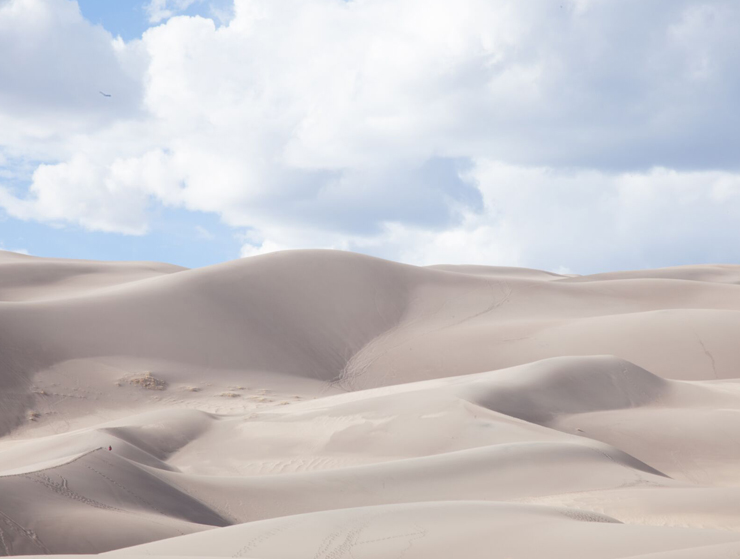 We continue on our way to Denver and we were getting hungry so we stopped at a small charming town called Trinidad, we had pizza for lunch at "Bella Luna" two hours away from Colorado Springs, our next stop.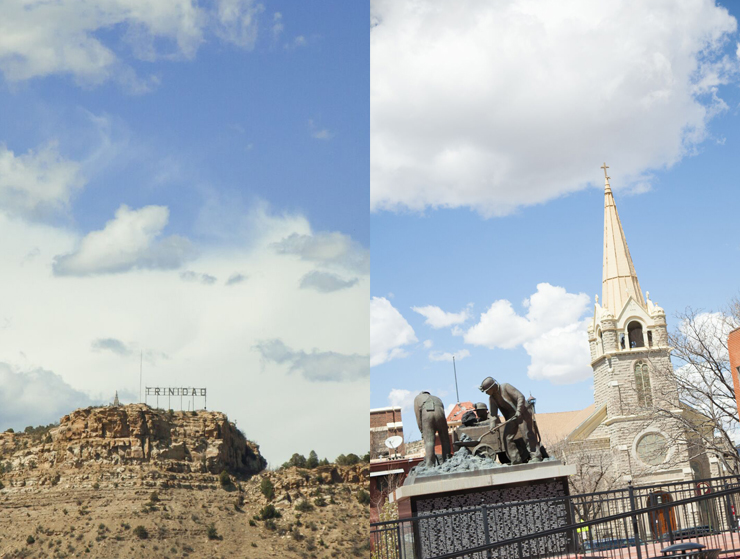 We stayed that night at Colorado Springs and had dinner at Rasta pasta ( triple d recommendation).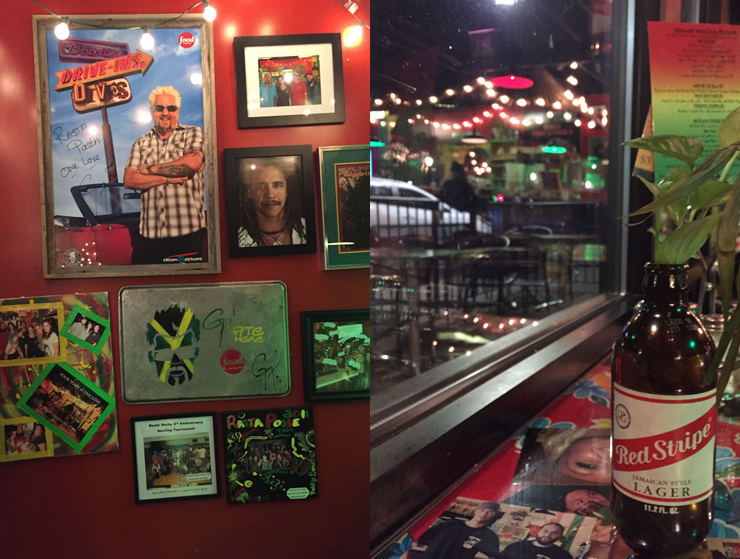 Day 3
Next day we headed to Garden of the gods, it was a quick stop, I wish we would've time for a little ne'er hike.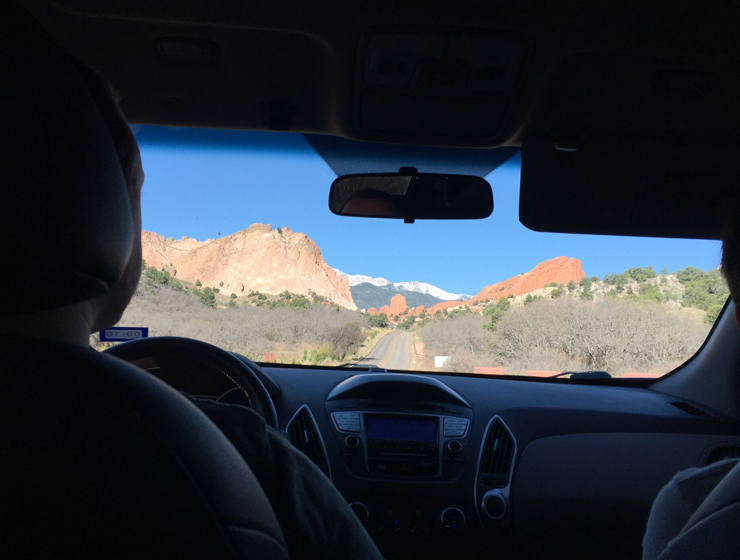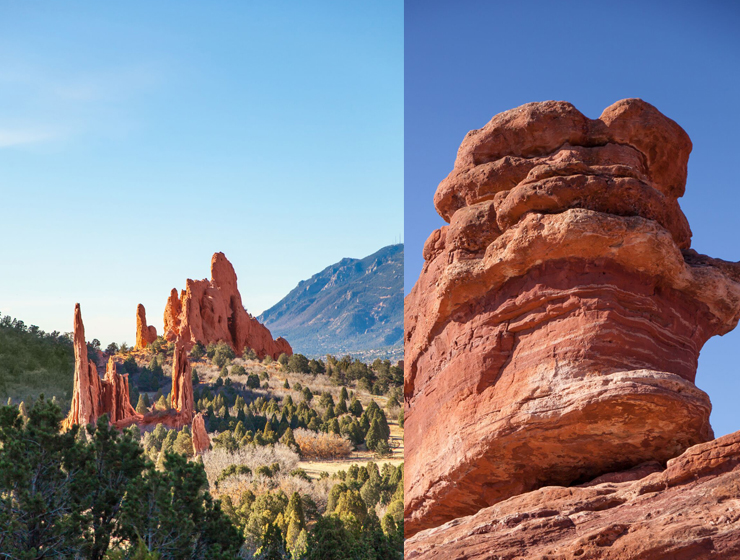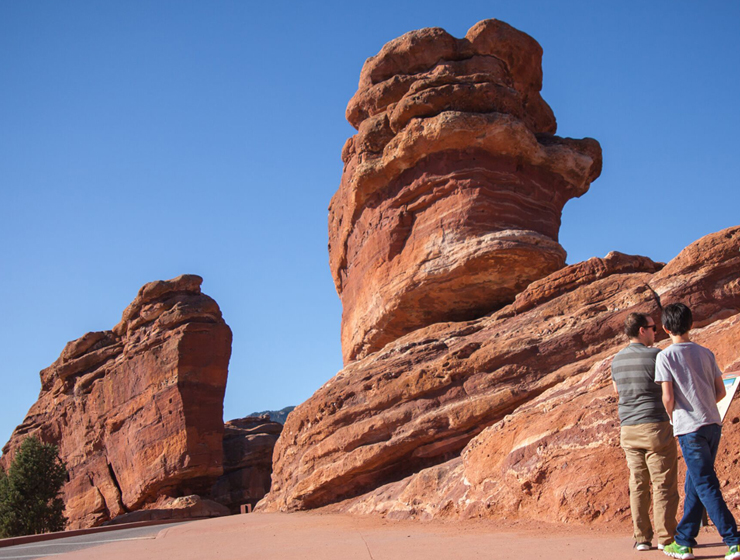 We continue our way to Denver and surpriseee… a storm welcomed us, Cris and Sebas went to the track to practice for the RC nationals (the main purpose of the road trip). My plan was to drop the guys at the track and then go to downtown, but I haven't drive on snow before so I prefer staying at the Hotel 2 days with Mia.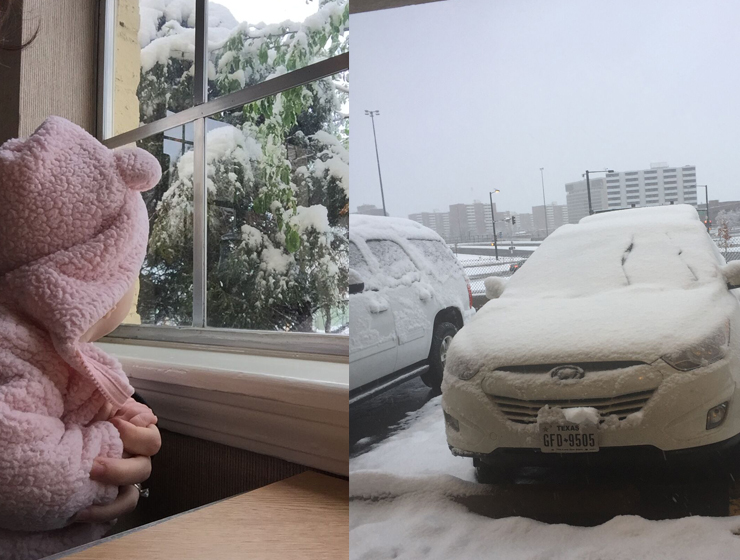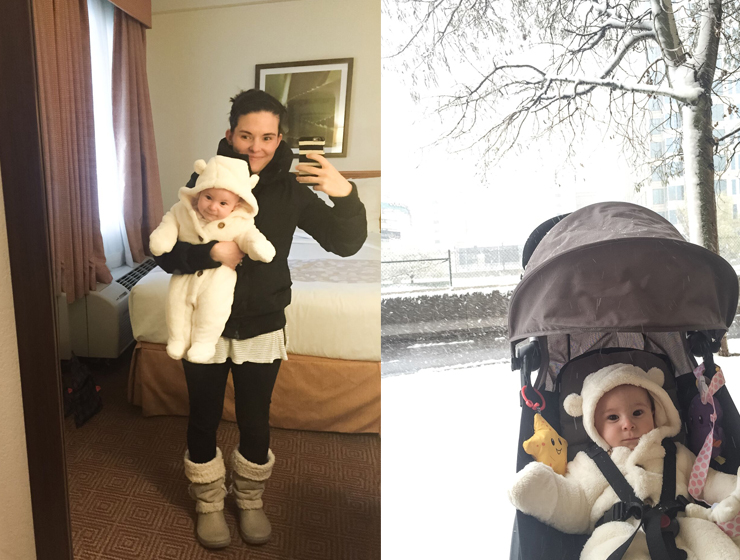 Day 5
We went to Boulder, first stop was celestial tea factory, I was hopping to take the free tour but no kids under 5 are allowed, but it was fun to taste some tea and shop unique souvenirs. I got a hibiscus with watermelon and lime flavor tea, I had never seen this tea before, wow!! Now it's my favorite tea.
After Celestial Tea factory we headed to Pearl street mall, this place is picturesque, the unique stores, the tulips, the performers on the street, everything is just amazing, we had lunch at Foolish Craig's (tripled d recommendation) And we spent the afternoon walking around.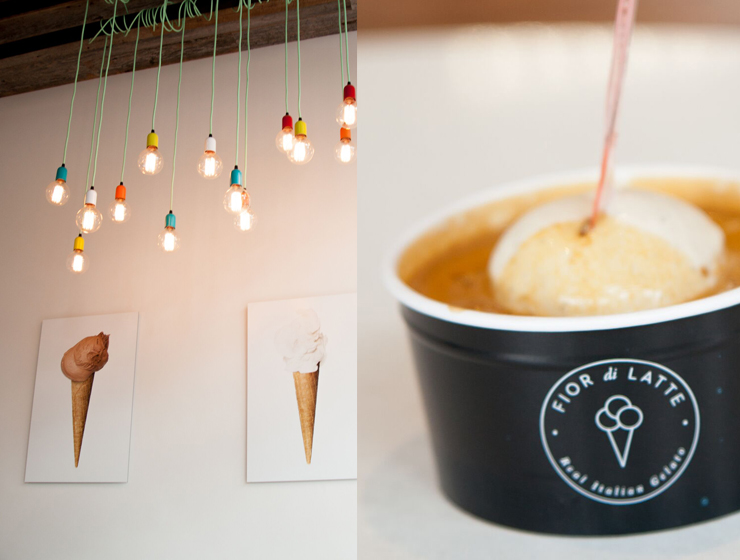 Day 6
It was time to get in the road again and go home, we had lunch at a small town called Manitou, another picture perfect spot!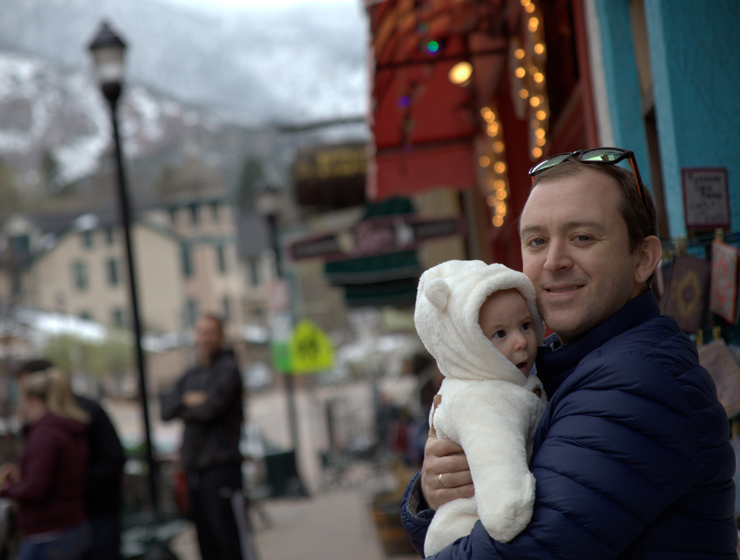 On the road a friend and neighbor called me and told me that the streets were starting to get flooded in our neighborhood , ( yes it was the same storm we got in Denver, it was now on Houston) we got so stressed we didn't know if the water could get inside our house or not, plus we leave our cats at home with a pet sitter. So Cris decided not to make any more stops and go directly to Houston, we were at Amarillo when my friend called me again and told me that a creek had overflowed and there was no way to get inside the neighborhood, so we drive up to Dallas, actually was Fort Worth and and we search for a hotel at Hotwire, and we score a really nice Hotel (Marriot Hotel & Golf club champions circle) at an amazing discount rate, it was almost midnight and as soon as we woke up my friend called us and gave us the good news that water didn't get into the houses and that we could get into the neighborhood by one of the main streets, so sadly we couldn't enjoy as much as we would like the hotel, but we were so happy to finally get home and see out cats.
If you are planning a road trip to Denver and have any questions please let me know I will be happy to help you 🙂