SUPPLIES:
-Felt
-Stuffing material for plush toys or cushions
-1 Long wooden dowel
-2 Googly eyes
-Braided cord
-Craft fur
-Printable with template
-Bandana
Needle and thread
TOOLS:
Scissors
Permanent marker
Pencil
Glue gun
Trace the head and ears using the template and cut 2 of each. 
Fold the ears in half and sew the bottom edge on each side of the head
Draw with permanent marker the nose and the eyebrows.
Sew all around the horse except the bottom of the neck.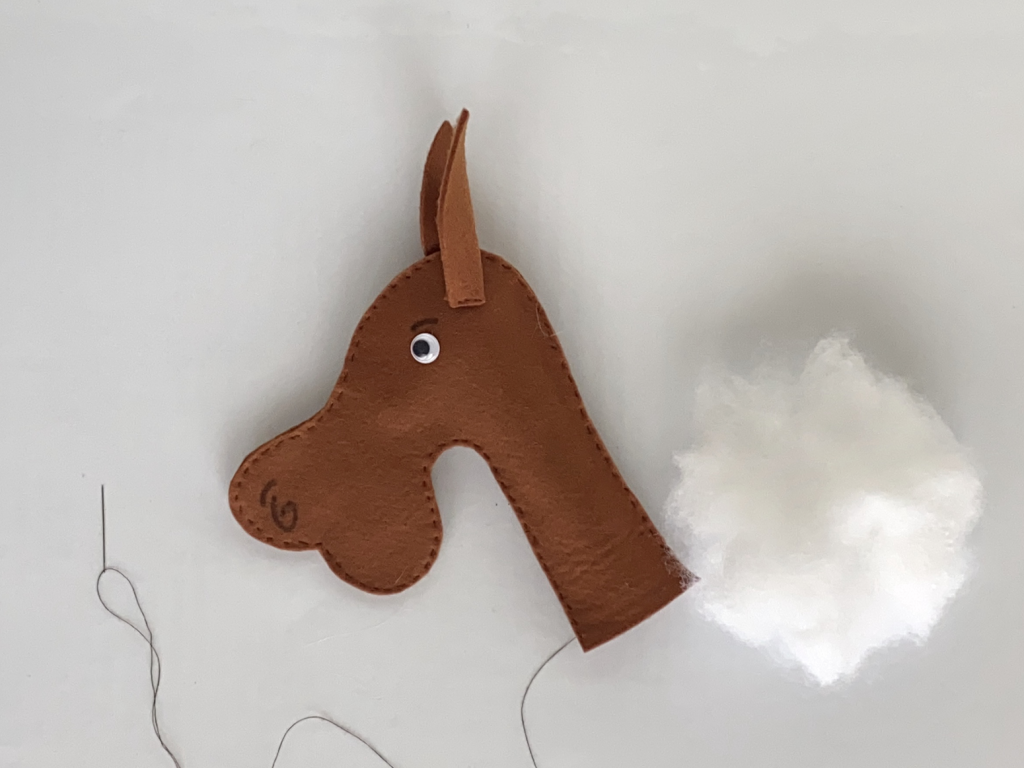 Fill half of the horse with the stuffing material. Insert the dowel and fill it up. Sew the bottom and secure it with hot glue gun.
Glue the mane to the head. Two ways to make the mane:
A. With felt: cut a 12x 3inch rectangle on a contrasting felt color and fringe.
B. With craft fur
Fold a bandana in half and cut it, then fold again in half and cut again. Then fold the bandana in half and tie it to the horse. Secure it with hot glue gun.
Cut approximated 14 inches of the braided cord and tie it to the horse neck.