Being bicultural means that we have and combine the cultural attitudes and customs of two nation, in our case USA and Guatemala. I'm still learning about USA culture. Having a daughter that was born here and living in this country, motivates me to enhance more the American culture in our home. Here I share with you some fun ideas to enjoy and connect with your children this 4th of July.
-Fireworks Balloon art
-Accessories to wear on 4th of July
-Prepare a 4th of July barbecue
Balloon Art, is a super easy activity to pull together and kids have a lot of fun. Also if your kids don't like loud noises, this will be great practice for fireworks. If you don't want a lot of mess just add a little bit of paint inside the balloon with a paintbrush. Pump air into the balloon.
2. Necklace or accessories to wear on 4th of July. Wether you are making a barbecue at home, will attend a parade or watch fireworks, make and prepare things to wear that day. Gather all your red, white and blue clothing, make a fun necklace, a wand, hat, get creative. A good tip will be to use what you already have. I already have this paper straws, if you don't have you can paint macaroni.
3. Prepare a 4th of July barbecue. Get your kids involve, choosing a nice table cloth, decorating with flags, choosing the menu and even go grocery shopping together.
-Frozen Strawberry yogurt
-Bake a pie
-Watermelon Stars on a stick
1.Frozen Strawberry yogurt . This is super easy to make with the help of kids. Just mix yogurt with chopped strawberries, you can also add blueberries. Pour the mix on silicone molds or in a baking  baking dish lined with parchment paper. Freeze it for at least 2 hours.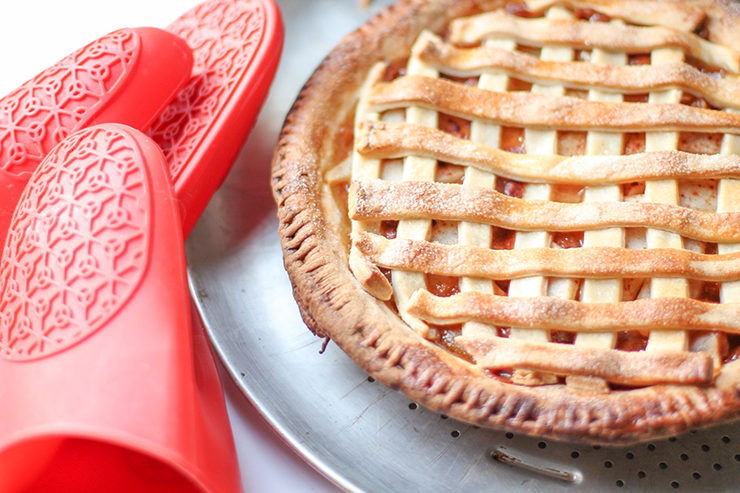 2. Bake a pie. This is a popular day to bake and eat pie in America. Here you can find a recipe  for an apple pie I love making. Extra points if you live in Texas and have your pie with Blue bell ice cream.
3. Watermelon Stars on a stick. Just cut a slice of watermelon and with a star shaped cookie cutter cut stars and add a popsicle stick. Freeze it for a couple of minutes to make it extra refreshing.
We own the Night before the Fourth of July, and we love it because it shows the mood and how Americans prepare to celebrate Independence day. It's also really affordable, next year we will get, Fourth of July, it looks super fun and includes a cd!
-Attend a neighborhood or the city parade
-Picnic and fireworks
-Pick up blueberries or seasonal fruit to bake a pie
⌄ Pin It now, Make it Later ⌄
Did you find this article helpful? How Do you celebrate the 4th of July? What other activities would you recommend to other families?