I can't believe Mia's baptism was 4 years ago! And now that I was searching for some files for Emma's  baptism, I realized I never shared all the details and photos from Mia's baptism.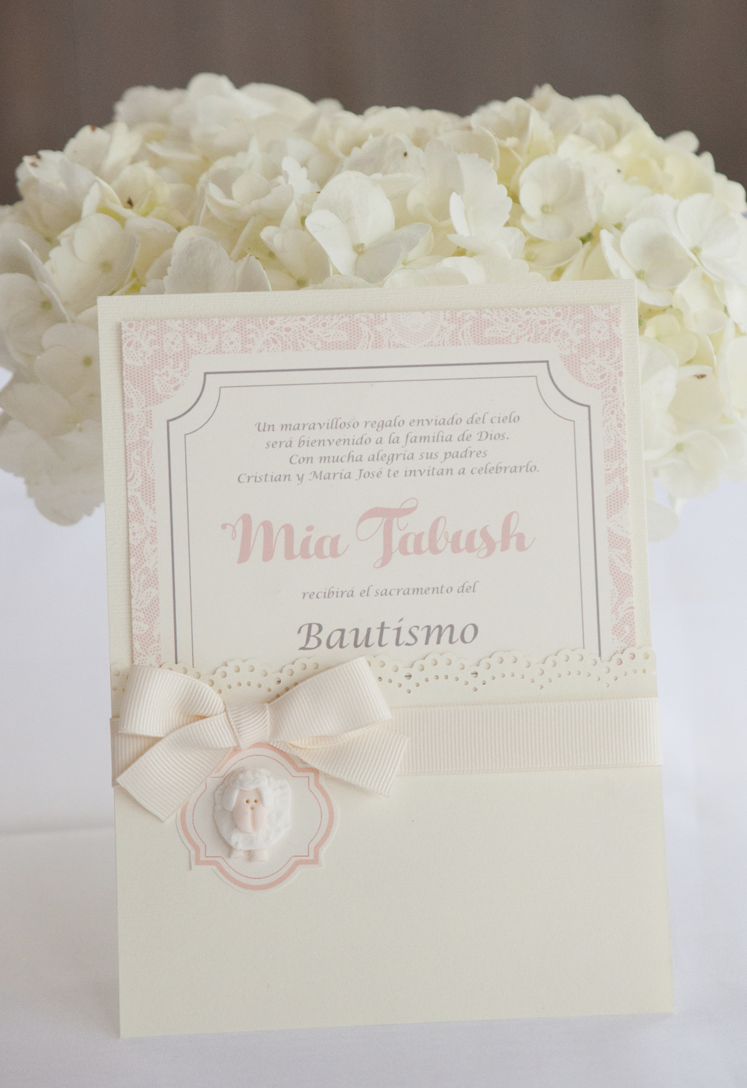 One of my favorites DIY's from the baptism was the Banner on the back of the dessert table. I wish I have a closer look, but I don't have a better picture.  I painted an unfinished laser cut wooden sign from Michaels in white. Then I made a name stencil using vinyl and cutting it with the cricut, then I painted it in pink.
At the dessert table we had a  Vanilla bean  poppy seed cake filled with dulce de Leche. I made the edible lamb cake topper using gumpaste. We also have cake pops, cookies (available on my Etsy shop) , and the traditional guatemalan dulcitos de leche.
Dulcitos de leche are given as favors for baptisms and first communions in Guatemala, you can learn more about them and get the recipe in this post
I didn't want to spend a lot of money on the centerpieces but still wanted something special. All the vases are from the Dollar tree, and I placed one or two flowers on each vase. 
I only used white hydrangeas and pink carnations. I also made some yarn balls, covering styrofoam balls with yarn. 
Each plate had a decenary made  of white jordan almonds, wrapped with tulle.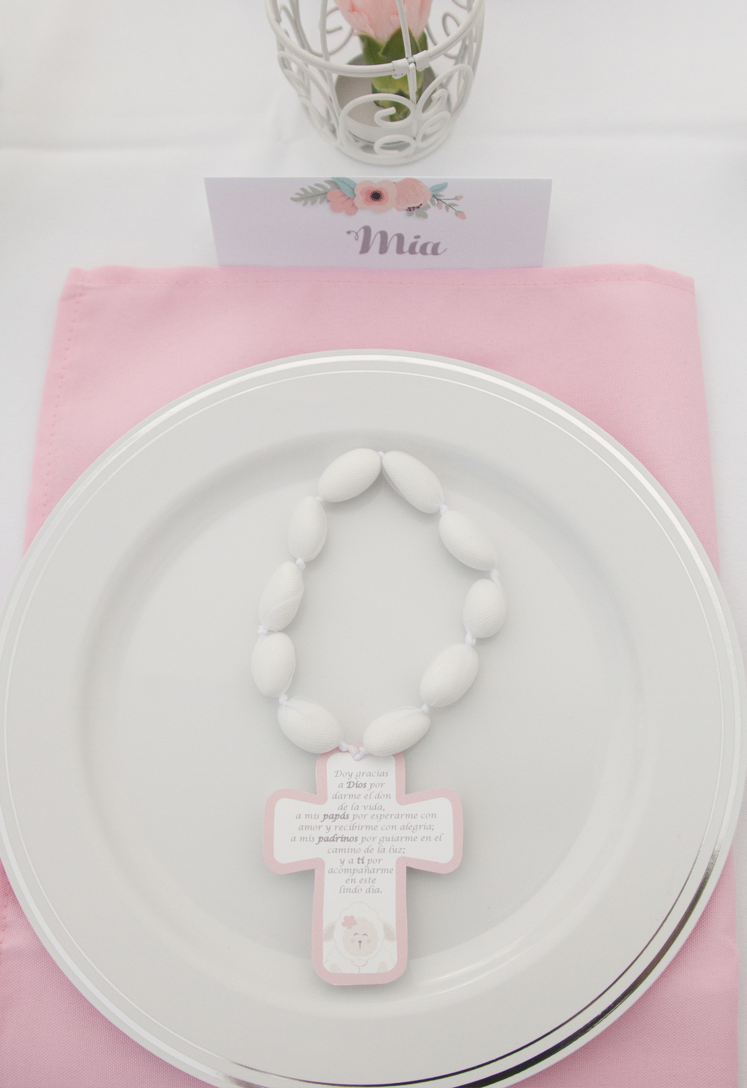 Hosting the reception our home was a lot work, but I did prepare most of things with a lot of time in advance and we had helping hands with family that came to visiting.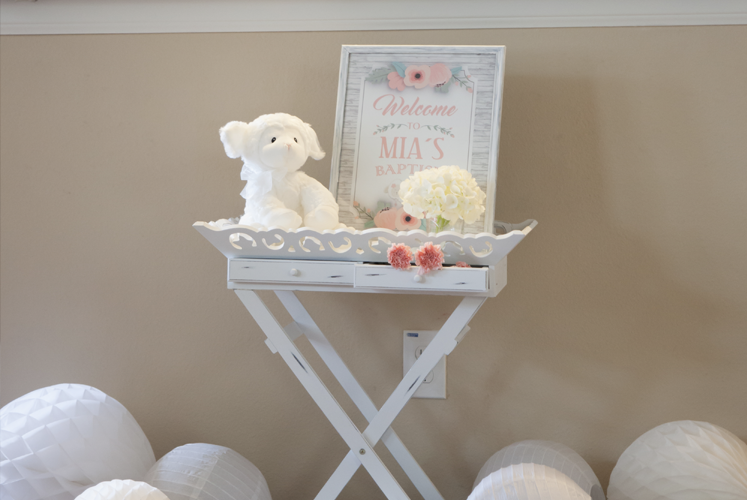 If you have any questions or need a reference of something I used please let me know in the comments, I will be happy to hear from you.