This list of Hospital bag must haves, will give you a great idea of what you need to pack for your baby, specially if you are a first- time mom or if your last time was a couple of years ago and have bad memory like me lol. I extended a little bit more for the baby stuff. Below the baby list you can find a complete checklist for mom, baby and other stuff to bring to the hospital.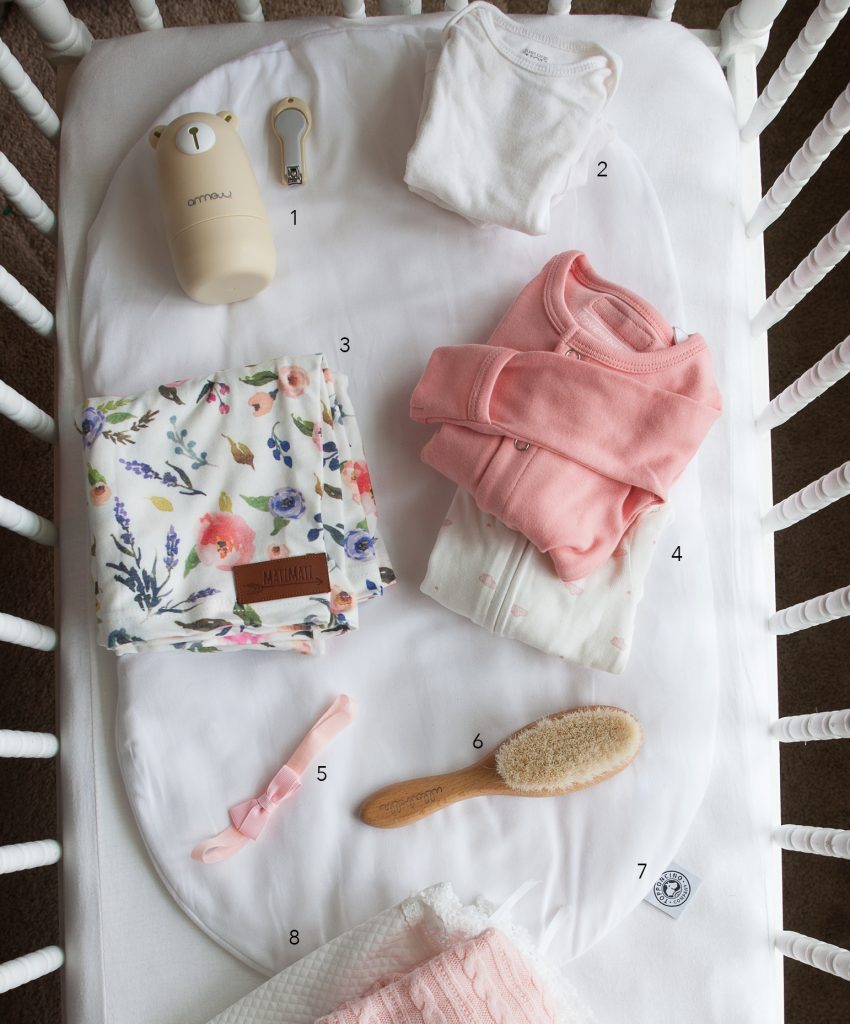 1.Baby nail clippers. This is something must moms don´t think about, but if your baby comes with long nails, trust me that will be one of the first thing you will want to take care of.
2. Onesies. 2-3 newborn onesies.
3. Multi -Use Cover. This is one of the things that I´m most excited to try. This one I got from amazon works as a car seat canopy, nursing cover and shopping cart cover.
4. x2 sleepers with fold-over mittens attached. With Mia I received as a gift a sleeper like this one, and it was my favorite! So this time I bought all of the newborn with mittens attached. I have tried before using mittens before but they alway fall.
5.Bow and / or hats. The hospital will give you a hat. But you might want to bring some bow or other cute hats to match babys outfit to take pictures.
6.Baby hair brush.You need a soft-bristled baby brush or a baby comb.
7. x2 Baby blankets/ swaddles. Same as bows and hats, choose two that will match your baby outfits, neutral colors works great!
8. Topponcino I will extend a little bit with this one because is the accesorie that I´m most excited to try. I was debating if I should get a DockATot or a snuggle me, but either of them convince me, because they are pricey and they also seem so big and I don´t have much space. But I knew I need something to keep my baby comfortable and to make transitions easier. Mia was a terrible sleeper and I really need to work on this, if this will be the case for Emma so I need to have a plan. If you know me you know how I love the Montessori method, and reading about montessori for babies I read about the topponcino. As soon as I read about it, I knew that was exactly what I was looking for.
The Topponcino is a soft mat-like pillow that provides comfort, support and consistency during the first delicate months of a baby.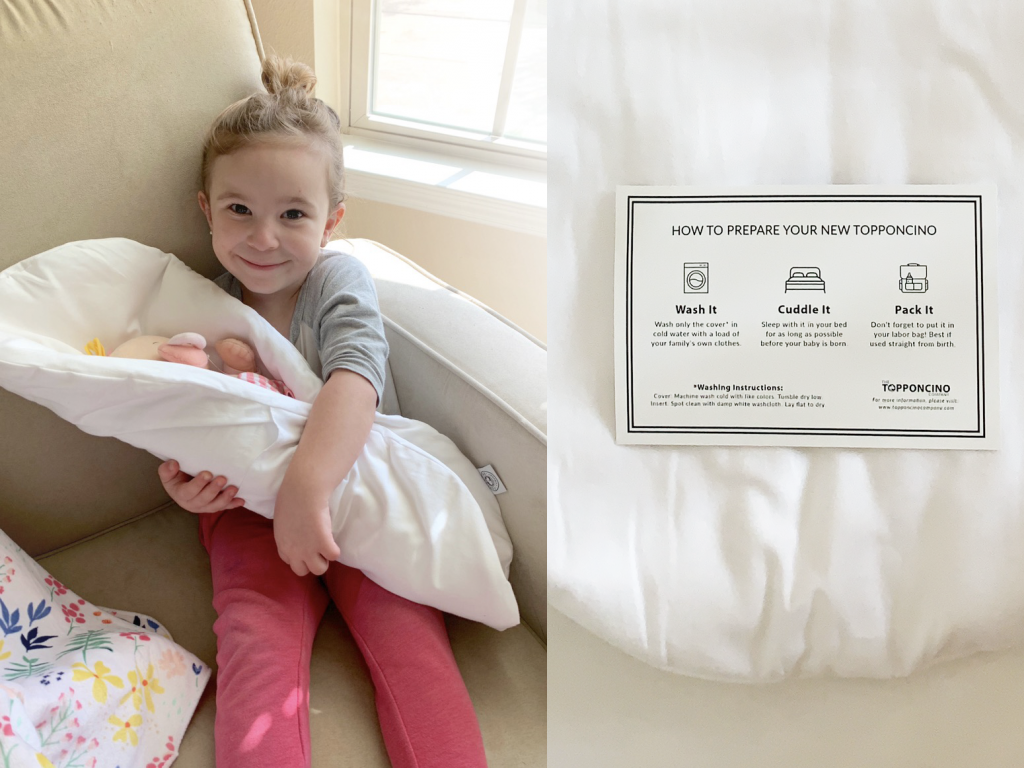 The only downside that I could read about it, is that will only fit the first months but I guess It can become her pillow later, and anyway I was looking for something smaller. Here is some info about Topponcino: 
The complete Checklist (Mom & Baby)
I´m also sharing my complete checklist in case you need some help on what to pack for yourself and other miscellaneous things you might want to bring. If you are a first time mom, I highly recommend checking this list and packing everything as written. Trust me you will need all those things especially if you are having a natural birth.
⌄ Pin It now, Pack it Later ⌄