I was looking forward to paint Mia's nursery but honestly I ran out of time and energy. So I designed a quick, easy and super cheap alternative.
I printed 2 different sizes of star shapes, cut them, trace them with pencil in presentation board, and then I cut them with an exacto knife. I used only one presentation board ($1)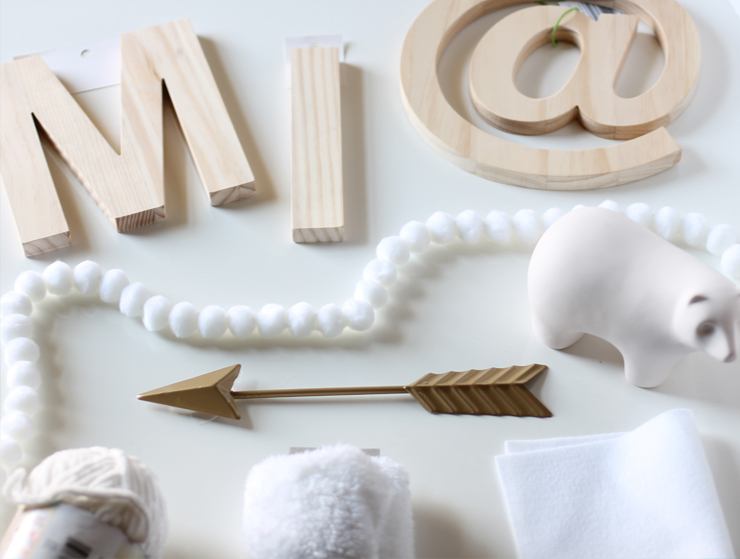 I bought the wooden letters at target for about $3 or $4 each one. And bought 3 different textures at Michael's for about, sherpa was $7.00 but I used the 40% off coupon, the yarn was $3.49 and the sheet of felt $0.50 ( I don't know why I didn't think about this before but you can find felt with adhesive is about $2.00 per sheet)
Cutting the sherpa was a little bit tricky (make sure you use really sharp scissors). I traced the letter M on the back side of the furry texture.
I cut it with sharp scissor and then glue it with fabric glue.
Attaching the felt was really easy I placed glue on the letter, then I stick it to the felt and after a few minutes (wait until it has dried) I cut it with scissors.
The yarn was the one that took me longer, but I needed to use something like this material because I know that I wouldn't be able to cut the sherpa or felt into this shape, or at least the result wouldn't be neat. So with lots of patience I attached the yarn into the wooden letter with a glue gun.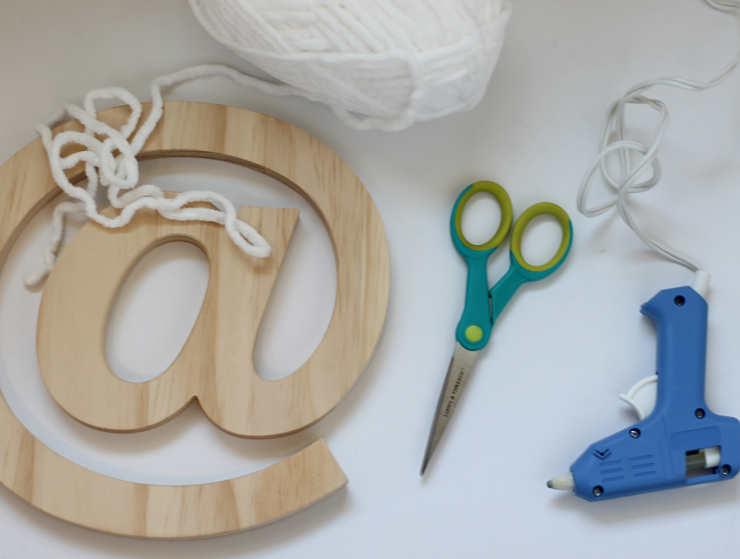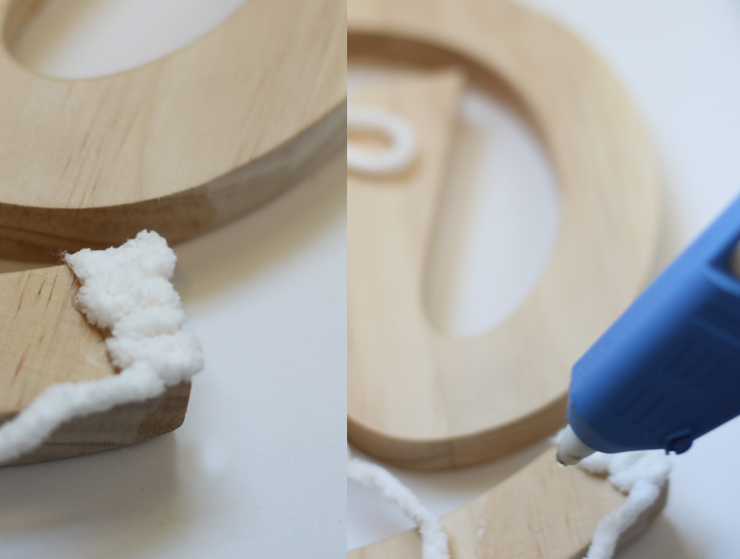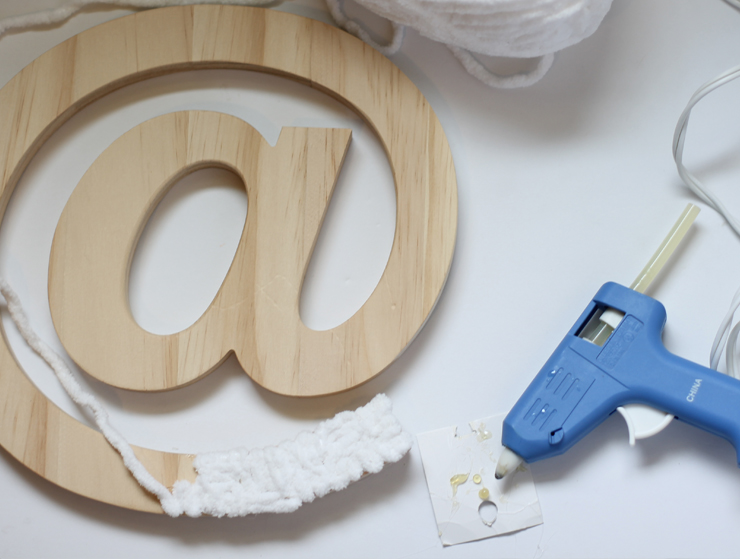 Wooden Letters: Target
Sherpa, yarn and felt: Michaels
Marquee star: Michaels
Presentation board: Dollar tree
Save
Save
Save
Save