For the first time I had this feeling that I didn't wanted to came back from vacations. At the end of every vacation I always have this need to come back to reality, but not this time, I don't know if it was because it was a short vacation or because how I felt in love with California. I started planning this trip knowing that my plan could be totally sabotaged by Mia (she is a couple of weeks from the terrific twos ). In effect my plan got sabotaged several times and we made unplanned things that turned out to be amazing. Anyway I wanted to have a plan and options of places we could visit and once there we would choose to do whatever felt right at that moment.
Day 1—> Los Angeles
We left our house from Houston at 3am and arrive at Los Angeles airport at 7am. As soon as we arrived we were soooo tired, we met with my parents that also happened to be in Los Angeles and then our itinerary started at noon.

When I looked at this place on instragram, I really wanted to squeeze it in our itinerary, I knew it was a really busy place, so make it the first stop was a good move, because we had plenty of patience to deal with Saturday lunch crowds.

This place is amazing, not just for the food but for the design itself, you really enjoy being there. It has so many authentic options, you can find prepared food and grocery essentials. If it wasn't for the long waiting lines we would've probably tried one dish from our top choices, like the wonton soup from China café, chicken curry from Sticky Rice and tacos from Ana María tacos, but our time and our patience was limited so we ordered pupusas and chicharrón and yuca from Sarita's pupuseria. My favorite was the chicharrón and yuca, seriously best one I have had, the pupusas were also really really good and huge! I would recommend 1 pupusa per person.
Tips: 1.Look for the restaurants and menus online, so you will not have to decided and waste time at the market. 2. While someone is ordering the food, someone else should be searching for a table, trust me it can get really challenging to get a table and even worst if you have a tray full of food. 3. The parking is limited, expect lots of crowds and overpriced food but the experience it's totally worth it, I promise.
This is a must stop for families, it is an upscale shopping mall with a dancing fountain, a trolley and farmers market.We were lucky to go on a Saturday bacause they had a petting zoo and fall activities for kids.
We walked around the mall and then we went to the farmers market, everything smelled delicious, I wish we had stayed there for dinner. We had an ice cream while listening to a live band, it was really nice. Comparing to Grand central Market, this one is more traditional, the other one is more "trendy", both were awesome! We went back to the Grove, I really wanted to try a dessert at Laduree and let Mia play in the front park, it was really inviting to see lots of families on picnic blankets, but Mia didn't liked my idea lol she wanted to run over every person that was in front of her with the stroller, so we headed to our next destination.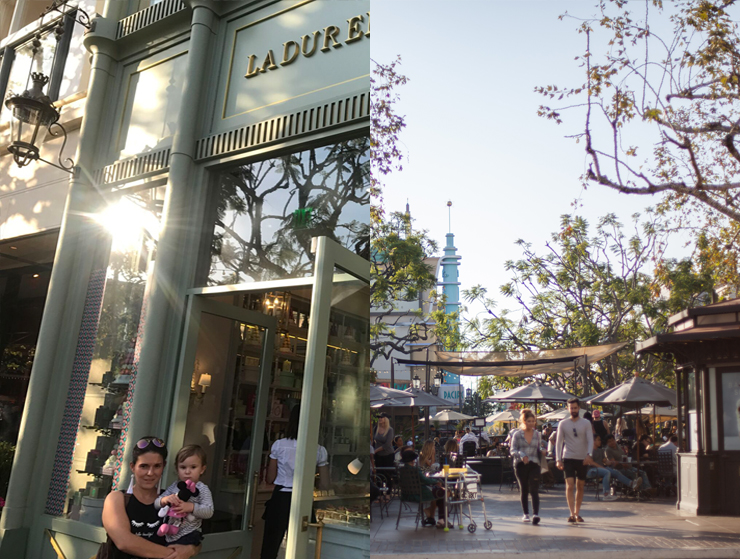 Tips: 1. Plan to have lunch or dinner at the farmers market, you can also find nice souvenirs at the farmers market. 2. The Grove is a really family friendly place, you will find changing stations, nursing rooms and play area for kids. 3.Bring a picnic blanket to enjoy the outdoor park.
3. Lake Hollywood Park
This was my choice for a place to look and take the Hollywood sign picture, mainly because it didn't require any hiking, the drive to get there it's a bit tricky, small and winding streets, but it's nice because you drive around a really nice neighborhood.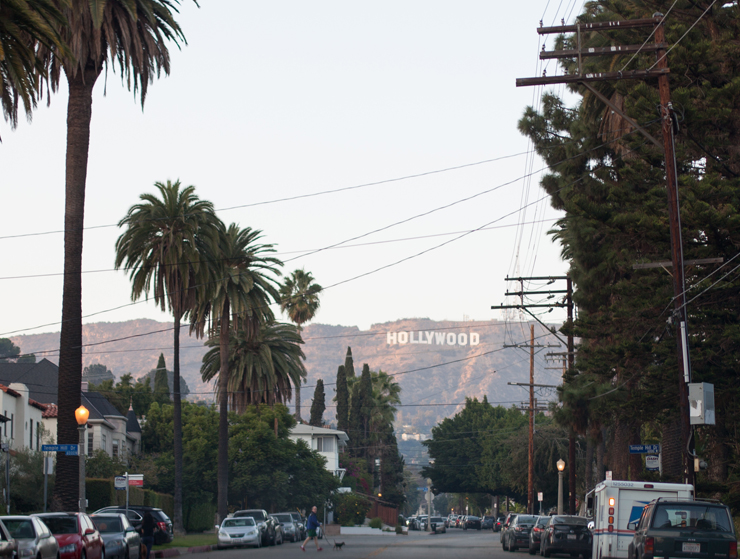 When we arrived I think Mia was feeling that she was in heaven, plenty of green space to run wild and free, plus it is a dog friendly park, so she met lots of new furry friends. The only problem was that she didn't have time to waste stopping for a second to take a picture lol 😂 we really enjoy our time here, and looking at the houses while we drive to the park. There's also a playground for kids to play but we didn't have time to go there.
We couldn't make it to Rodeo Drive, Hollywood Walk of fame and Griffith Observatory, which I had planned to go, we still had time for one more place to visit, but Mia was really tired because of the flight and she was constipated plus allergy symptoms so we headed to the pharmacy to get prune juice and saline nasal spray and headed to our hotel at Anaheim. If you start the itinerary in the early morning you will probably have time to make it to those 3 extra places.
Day 2—> Disneyland
My expectations for Disneyland were really low with Mia, my only goal was to make it to the character breakfast at Plaza inn, which I highly recommend for toddlers, I will write a post just for Disneyland soon, but overall it was really good. We had never been in Disneyland before just Disney World and we loved it specially going with a toddler, because the park and the crowd it's so much smaller.
We had breakfast, then we headed to Mickey's Toontown, Mia played in Goofy's and Mickey's house. And of course she really enjoyed drinking water like a dog from Goofy's water, after that we only ride the ones that had less than a 10 minute wait. Thanks to technology you can download the Disneyland app so you can see the waiting times on each ride, this is probably not a new feature but my last time at Disney was 8 years ago.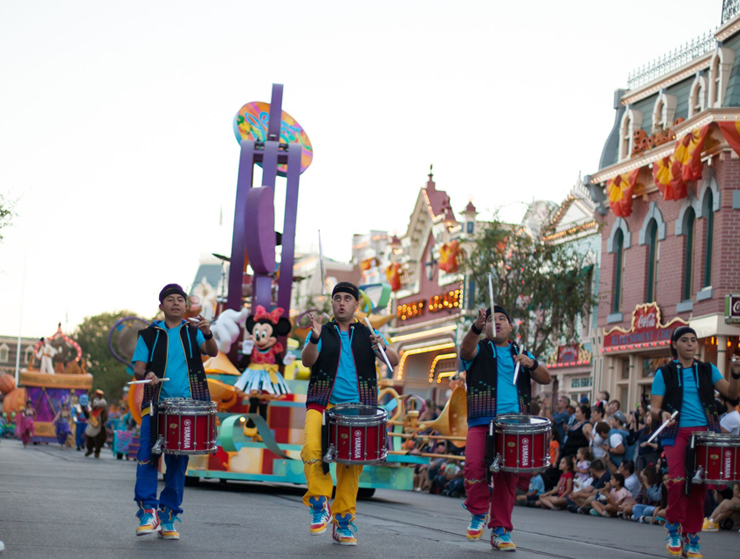 Surprisingly Mia napped for about an hour and a half, perfect timing because she woke up just before the parade started, we ride the teacups and went back to the hotel about 8:00pm, Mia was exhausted.
Tip: If you are visiting from a city or country were there is at least 2 hour difference, plan Disneyland for at least the third day, that way your little one will be rest and his schedule will match L.A time.
Day 2—> Roadtrip from Los Angeles to Solvang
Initially I planned to visit Morro Rock, Pismo beach and San Luis Obispo and spend the night at Solvang on day 3, and on day 4, visit Solvang, Malibu and Venice Beach, but we wanted to meet with my parents again before they left L.A so I changed the itinerary.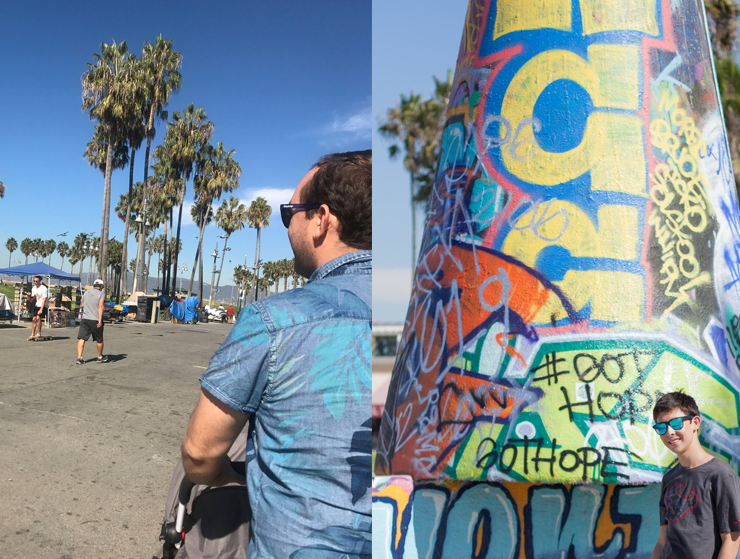 1. Venice Beach
Venice beach is so vibrant, artistic, fun and it gives you an idea of how a bohemian lifestyle looks like, you can expect lots of graffiti, skaters and street vendors. We met with my parents, walked around the sidewalk market which is great to get souvenirs. We also walked at the beach, of course the water was so cold that even Mia didn't want to touch it, so she started a sea shell collection with my parents.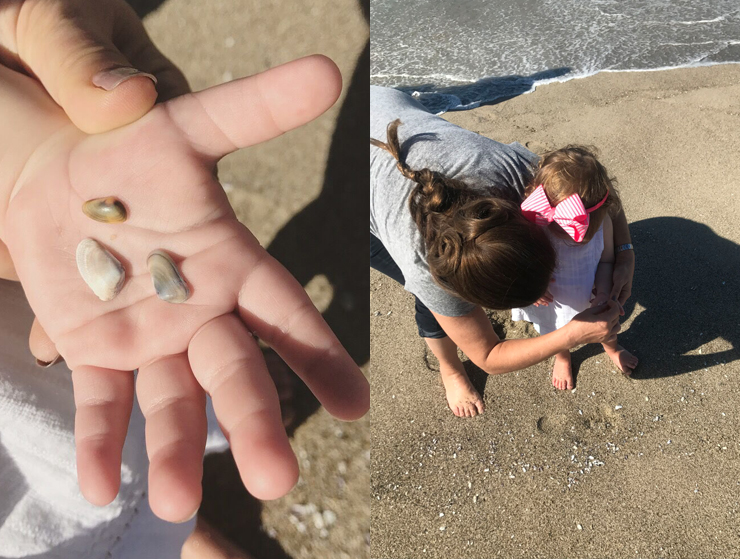 Before we left I got an acai bowl at "Amaze Bowls", I have never tried one of this before so I didn't know what to expect and Wow! It was so good and refreshing , basically it is a really thick smoothie that's been topped with fruit, their signature acai bowl is serve in a coconut, but they didn't have coconuts at that time.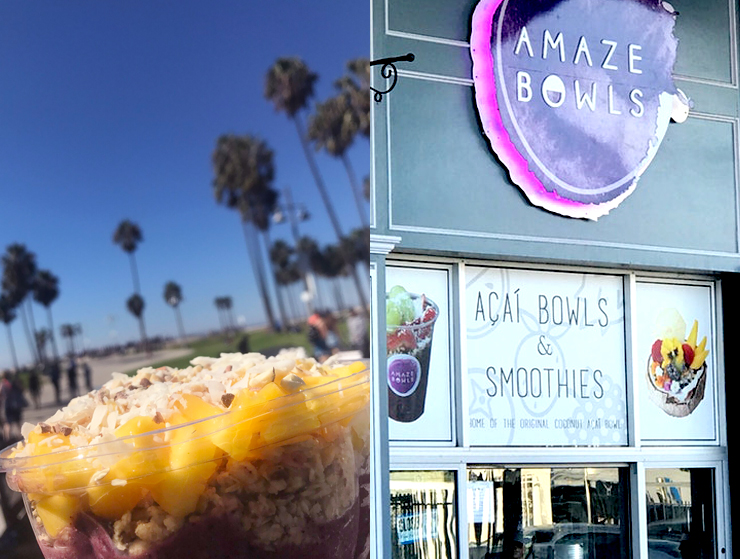 Tip: We didn't have any more time to go to Venice canals, but I highly recommend making the time to walk through the canals. We left Venice beach at about 12pm (totally off schedule)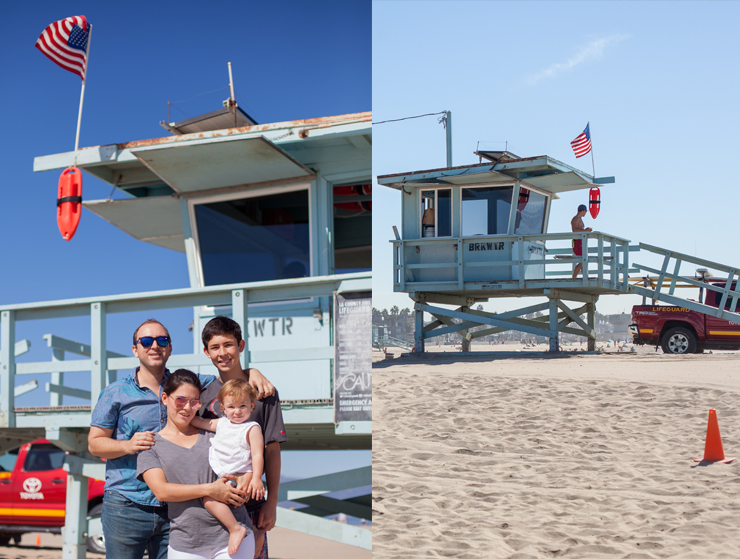 Mia fall asleep so we didn't stop at Malibu, we drive at the amazing scenic views of highway one and let her sleep for about 2 hours.
2. Santa Barbara
We made a non planned stop to have lunch at Santa Barbara. So glad this happened, this was by far my favorite place. At Santa Barbara everything is so clean, elegant, picture perfect on every angle and spot, gorgeous views across the hills, mediterranean architecture and sailboats.
I search at TripAdvisor for a good place to have lunch at Santa Barbara and found "Shellfish company" it was located at the pier but it was full and the only tables available were outside. We had lunch at "Moby Dick" that was located at the same pier as Shellfish, we got a really nice waterfront table and had ceviche.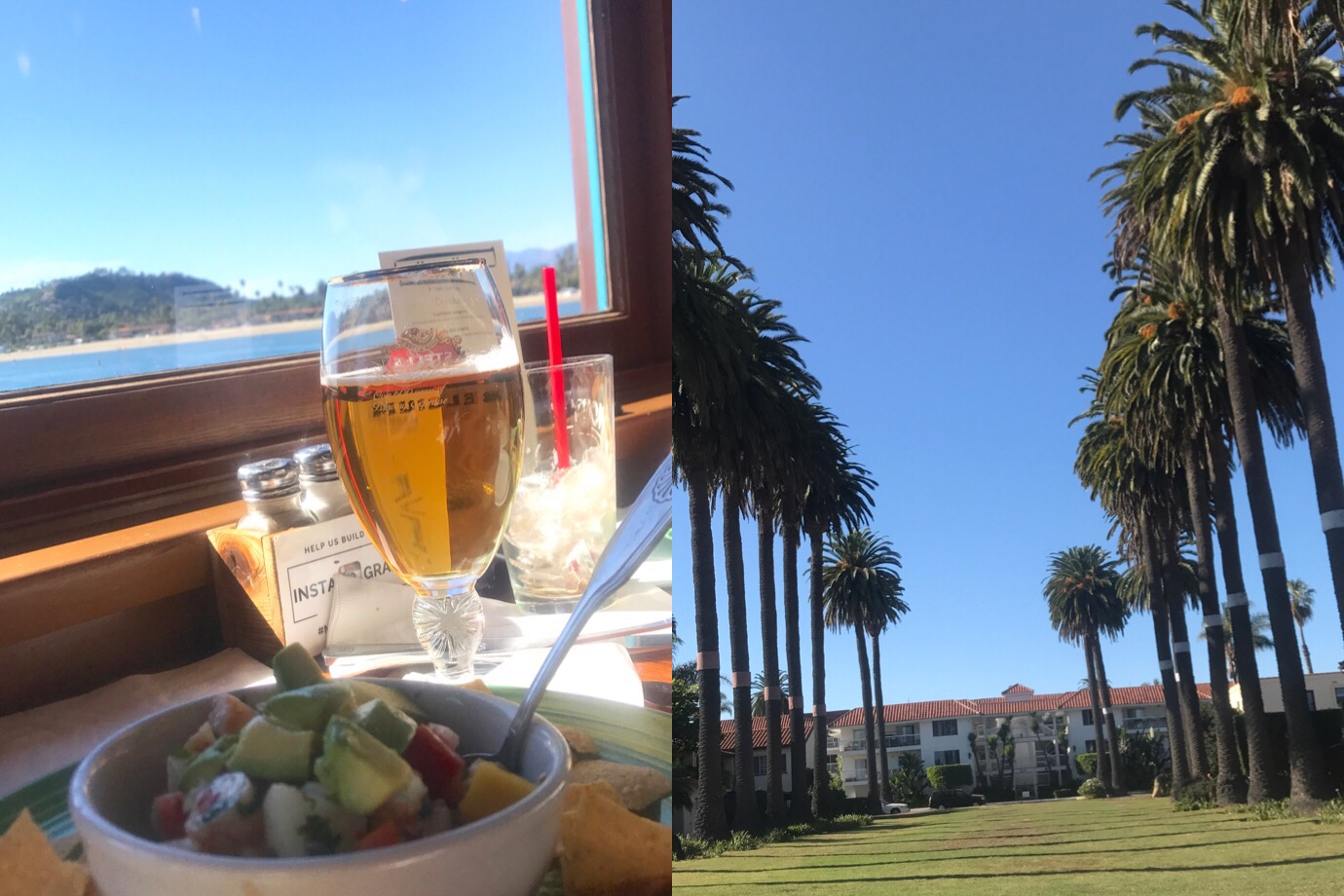 3. Solvang
We arrive at Buellton, drive through Solvang, a small charming danish town, and we had coffee and danish pastries, at Olsen's bakery, they were so so good that we got some more for the next morning breakfast and a bucket of cookies as souvenir.
4. Flying Flags Resort
Next day was Cristian's birthday, so I planned to go glamping that night at the coolest RV resort, "Flying Flags" they have different accommodations like RV stations, cottages, cabins and safari tents.
We choose the safari tent, I will write soon a post about our stay at this resort, but it's a really nice experience they have pools, splash pads, playground, fire pits, a café, convenience store and so much more amenities, we will definitely want to make this again for at least two nights.
We went to the supermarket and bought wine, cheese and ready to grill kabobs.
Day 4—> Solvang
As I said before the original plan was to visit Morro Rock and Chamisal vineyards at San Luis Obispo, but our flight back to Houston was on day 4 at 11:50pm so we didn't wanted to drive more, plus Buellton was so much better than we expected that we decided to stay there. We had coffee and the Danish pastries as a pre breakfast.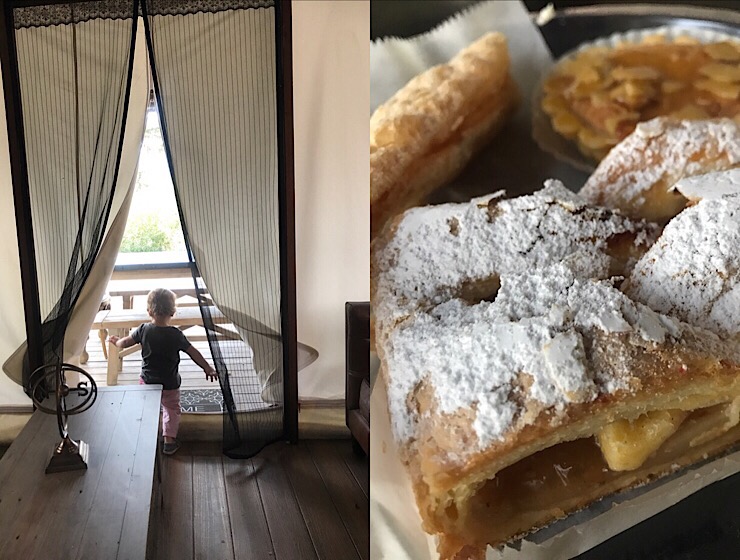 1. Solvang Downtown
We drive to Solvang that was just 10 minutes away from the resort, we passed an ostrich farm, we wanted to stop but we were so hungry, it was almost 12pm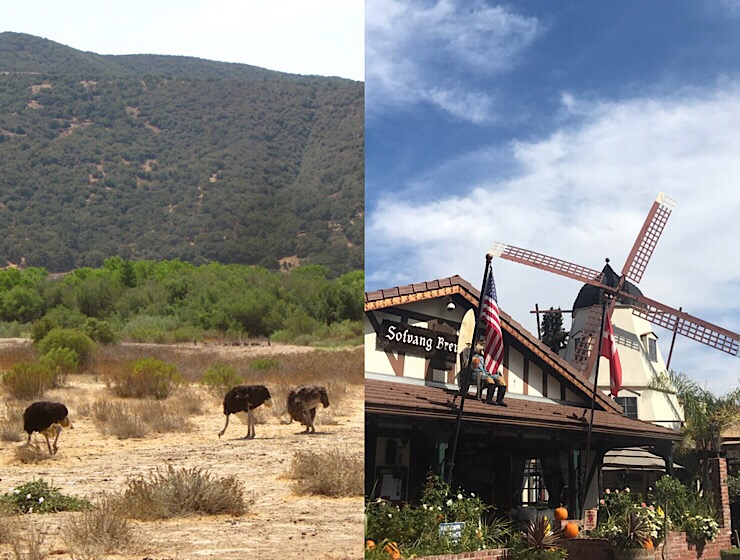 We had danish pancakes at Paula's pancake house, they were so delicious, and the best coffee we have had in the whole trip, after brunch we walked around Solvang, it is so charming basically you will find restaurants, bakeries, hotels and souvenirs. They have a really nice playground, but Mia was so ready for her nap.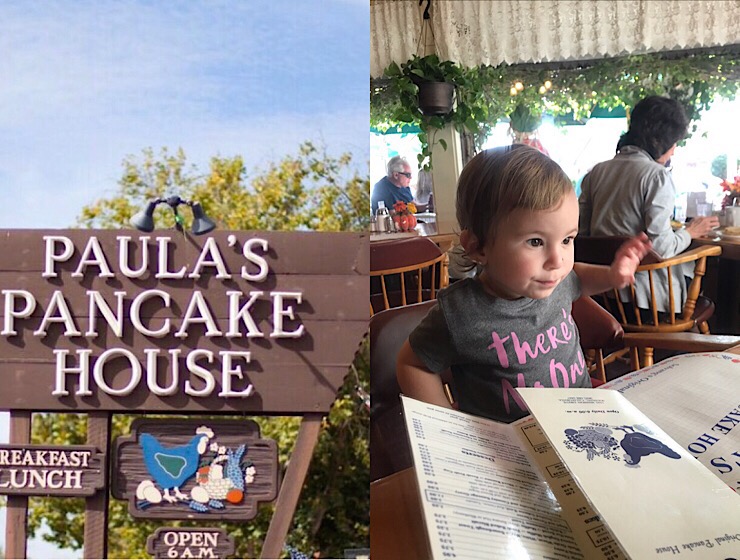 2. Rusack vineyards
Mia fall asleep and Sebas was also really tired he was also falling asleep, listening to music, so he gladly accepted to stay with Mia in the car while we visited Rusack Vineyards that it's about 15 minutes drive from Solvang. We choose to visit that winery because of their ratings and because they have an outdoor patio with plenty of space for Mia to explore, but so glad she fall asleep at that time, we had a really nice moment with Cristian, we order a tasting, they give us the cups as souvenirs and then we bought a bottle of our favorite wine to bring home.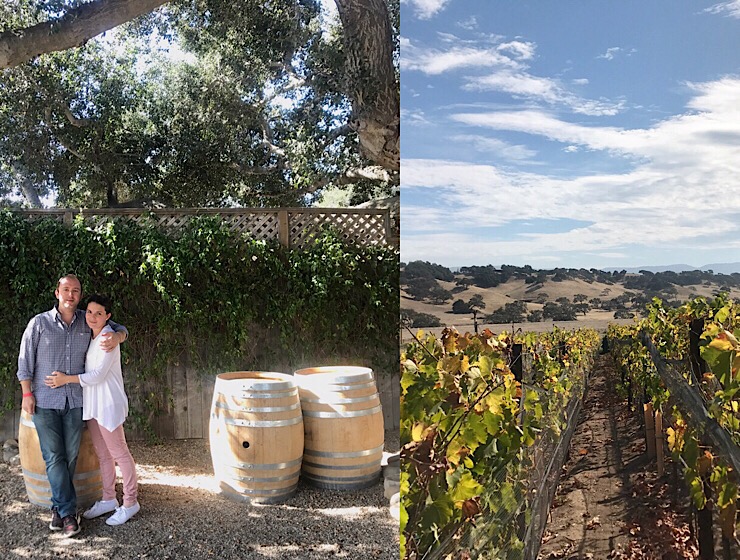 3. Los Angeles
We started driving back to Los Angeles about 2:30pm and had dinner at In N Out burger at about 6pm, after that we wanted to go to Rodeo Drive but we started to get anxious about the flight, we had to be at the airport at 10pm and return the car before that, so we decided to have an ice cream close to the airport, but once we arrived we figured out we weren't hungry, next door was a Dave and Busters, it turned out to be the best unplanned activity for Sebas, Mia and Cris. Mia was running like crazy from one machine to another one thinking she was playing with everything, Sebas was playing hoops and guitar hero and Cris was having a beer watching the Rockets game, and at the end he started competing with Sebas at the hoops, they all had a blast!
Definitely a vacation to remember for ever!! Love the time we spent together and the places we visit.
Tip: If you are planning a visit to Los Angeles and make a short Road trip like the one we did, I will highly recommend to stay at least 5 days. Our initial plan was to road trip from L.A to Napa in 10 days but for major reasons we had to shorten our vacations.
Now let me know, have you been in Los Angeles? Have you made a Rod trip from L.A? Are you planning to visit L.A?